10 Valentine's Day Gifts For Men That Make You The Better Half
Skip the dinner reservations. True love comes from a box.

Fire Cupid's arrow into your beer drinker's heart faster than they can down a cold craftie with one (or five) of our top picks for Valentine's Day gifts this year.

NEW! Everleigh Bottling Co Cocktails + Crystal Tumbler

You asked, we heard. The newest resident at Manflower HQ encapsulates everything we love about drinkable gifts with one twist - it's in cocktail form.
Ready to pour into its very own crystal tumbler, surprising your cocktail connoisseur with a concoction from Everleigh Bottling Co is a surefire way to show you care. (We'd be pleased too if all we had to do was add garnish and watch our favourite libation materialise in front of our eyes.)
Pro tip: Add a serving of Hey Tiger chocolate and Wondersnack Co nuts to the mix. You won't regret it.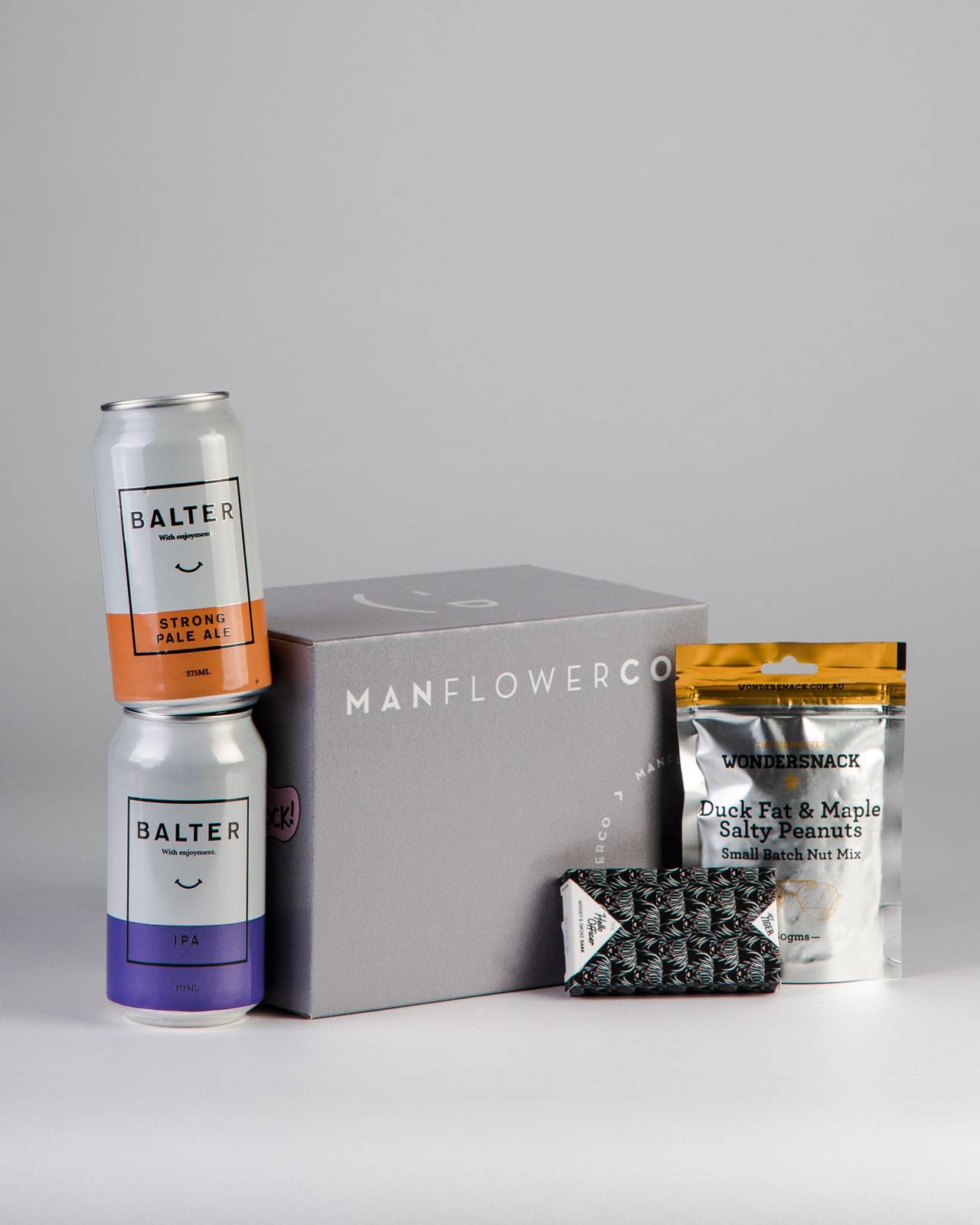 New look, same award winning beers. We've dressed our pals at Balter to the nines with three new (slab) outfits and the option to accessorise with Hey Tiger chocolate minis and Wondersnack Co nuts. If that doesn't say I love you, we don't know what will.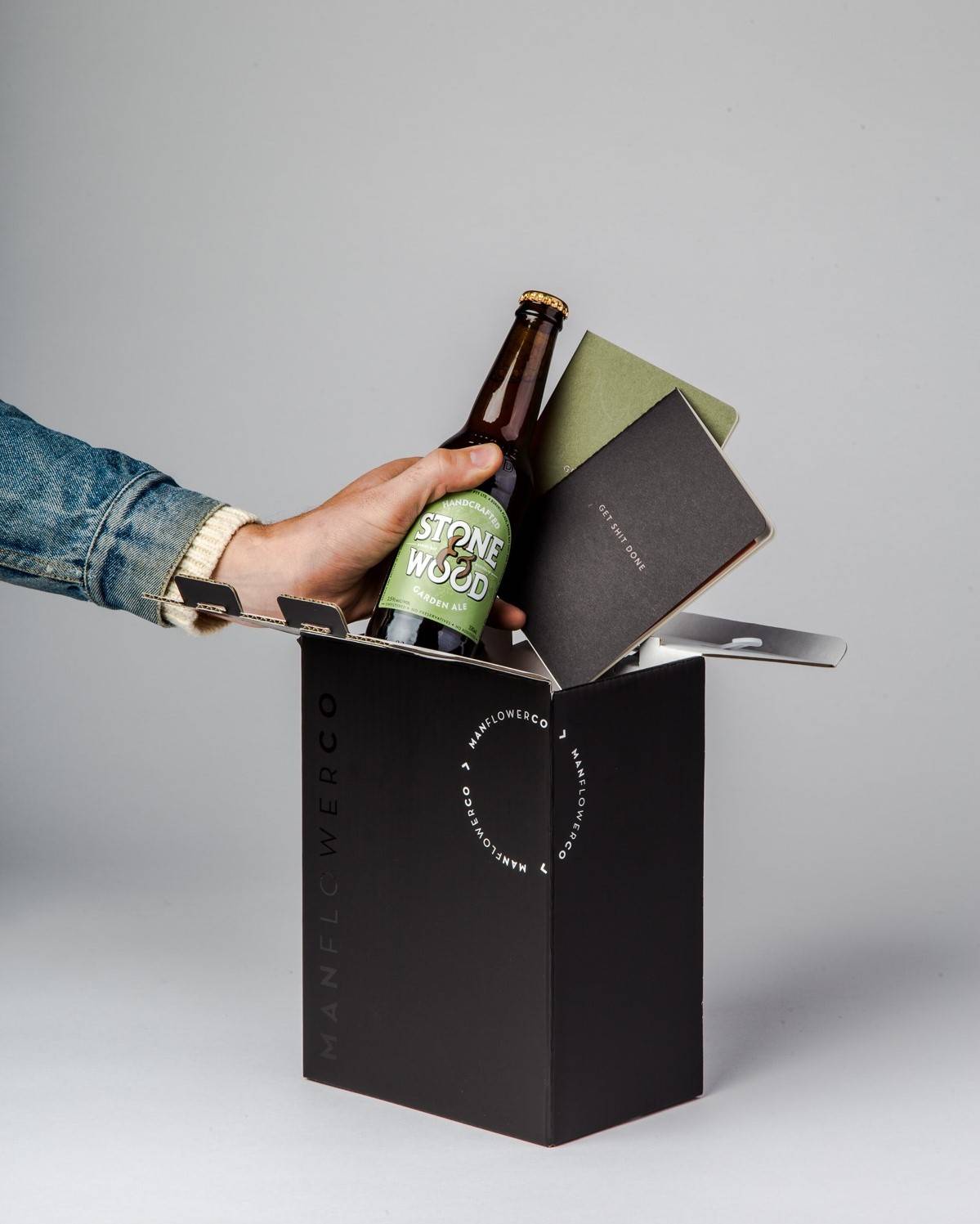 Sip. Brainstorm. Sip. Repeat. This box contains all of the necessary ingredients tosupport the hardworking heroes who know that goal setting pays off. Next stop: worlddomination.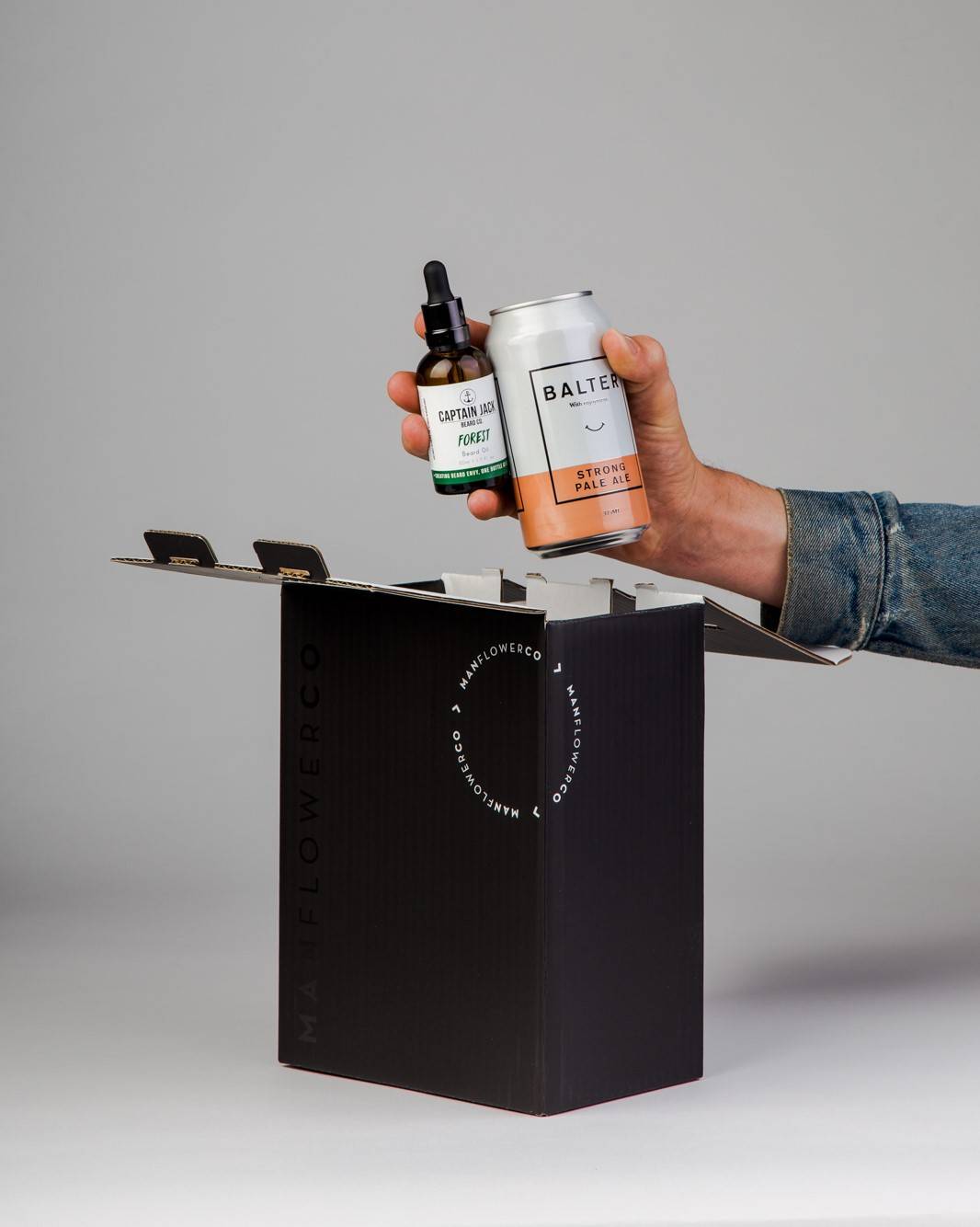 Small yet incredibly mighty, the cure for brittle beards has been bottled up in this pocket sized dropper alongside four cans of another sort of magic. This box will keep your beer drinker rugged yet refined; just the way you like it.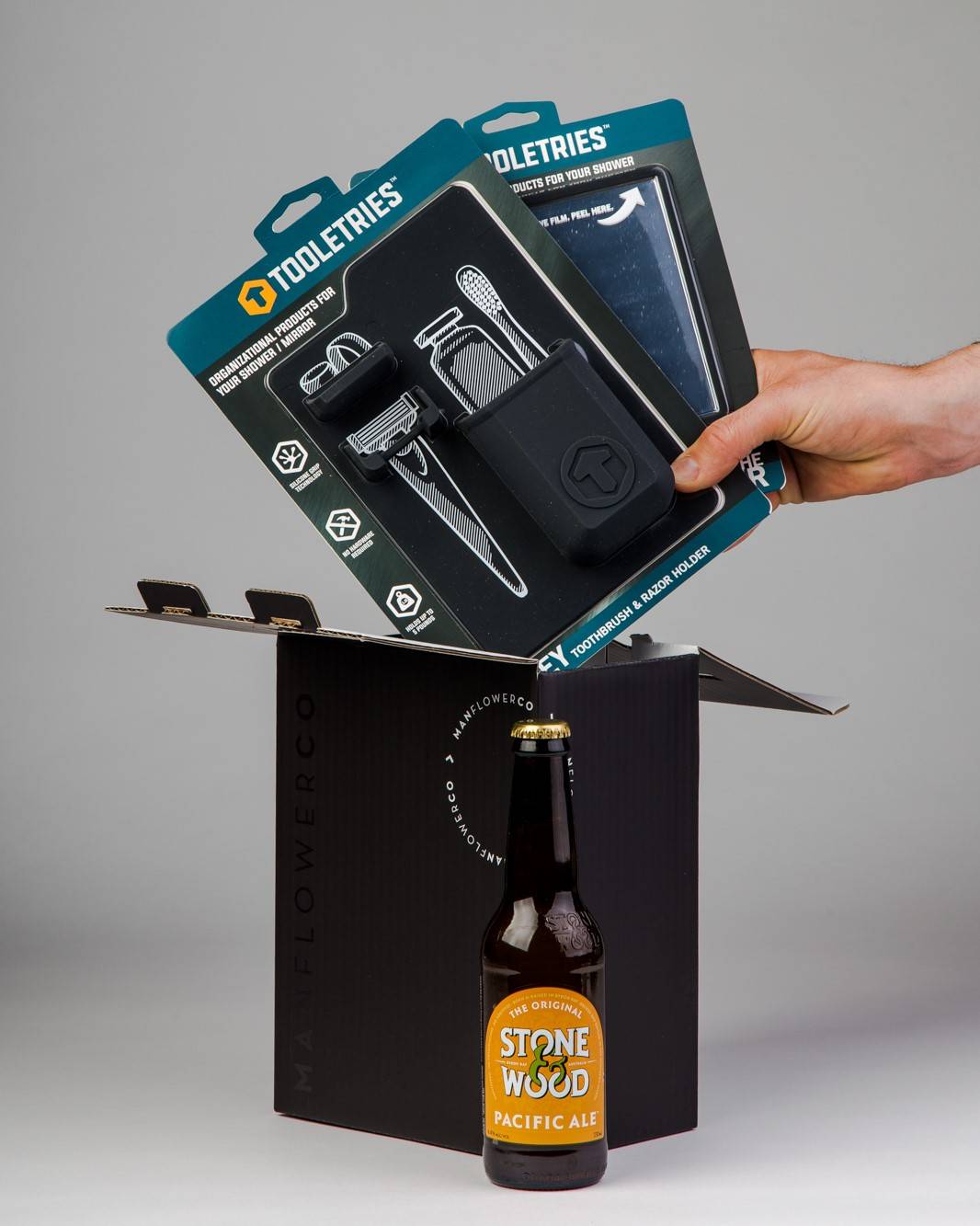 Happiness looks good on them, why not make it a permanent thing? Cue: your bathroom's organisational wizard, disguised as their toothbrush and razor holder combo. They'll be too amazed by its ability to instantly stick to shiny things to know the difference.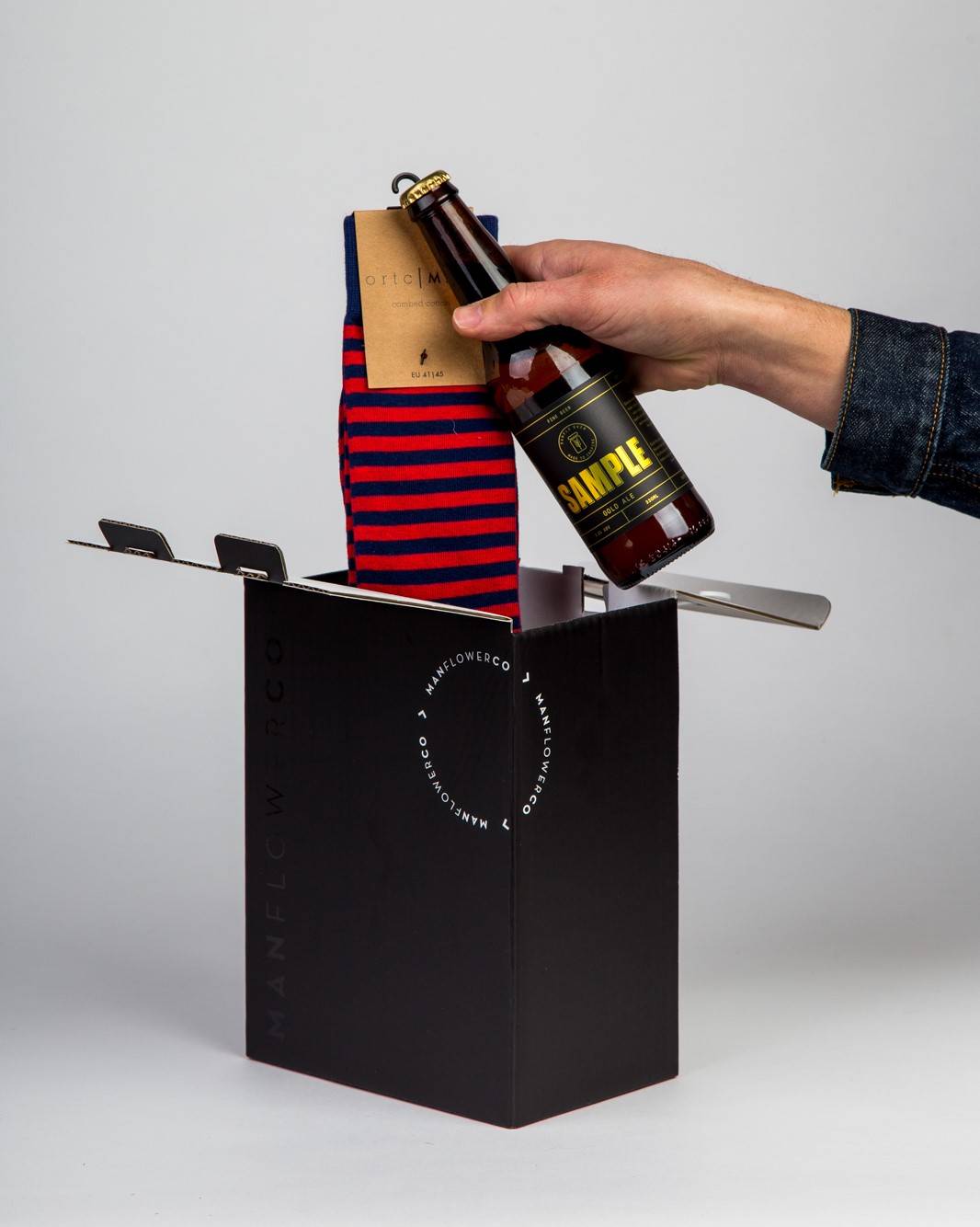 Never underestimate the power of a man in a good pair of socks. Whether you choose polka dots, stripes or bicycles (yes - you read that right); the secret to putting his best foot forward each day is only one box away.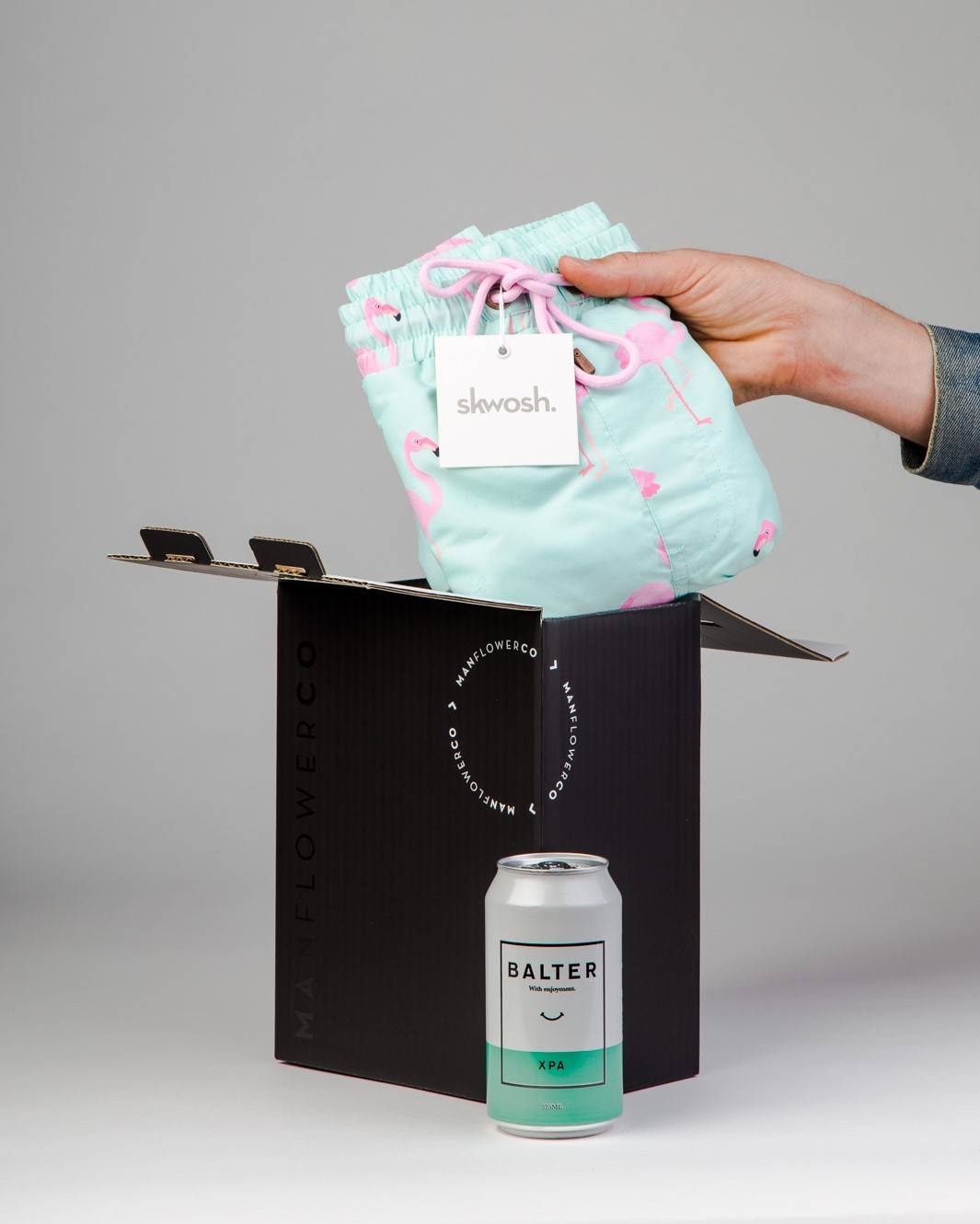 Skwosh Swim Shorts + Beer

Don the shorts and crack a brew - here's a beach ready duo that feels (almost) as good as that holiday they've always wanted. This best seller has been flying off our shelves since day dot; shop it while it's hot and let the summertime vibes roll.