Elevate Your Appreciation with Tailored Corporate Gifting.
Since 2017, we've curated and delivered exceptional gifting experiences that leave lasting impressions. Become a part of our corporate family and celebrate every achievement, thank-you, and festivity with gifts that will make them feel genuinely valued and appreciated.
Why Choose Manflower Co for your Corporate Gifting Solutions?
In partnership with our sister brand, After Hours Gifting, we offer:
Premium, Thoughtful Products: From gourmet delights to high-end glassware, all wrapped in sustainable materials.
Personalised Experiences: Tailored gifts and projects, ensuring memorable experiences that align with your unique brand and occasion.
Convenience: Seamless logistics and delivery management, providing you with a hassle-free gifting journey.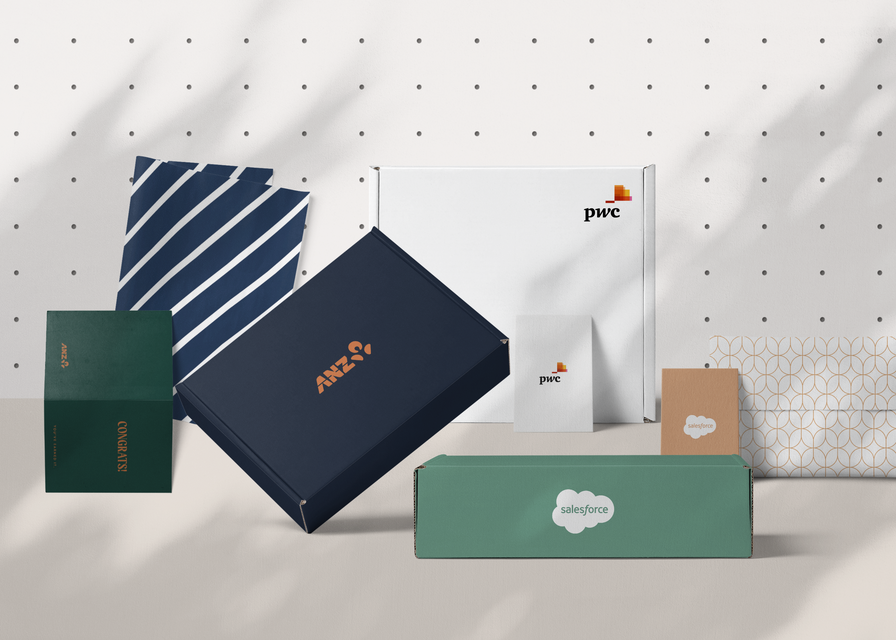 Make it yours
Elevate your gift-giving with our tailor-made solutions, designed to create unforgettable experiences. Our service incorporates custom packaging, branded items, and personalised notes that express your appreciation—all in alignment with your brand's aesthetics. Simply provide us with your logo and brand guidelines, approve the design, and we'll handle the rest.
Please note, our bespoke service requires a minimum of 50 gifts per order and includes a one-time design and setup fee of $500+GST. Quality takes time—please allow three weeks from final artwork approval to delivery.
OUR PROCESS: Experience a seamless gifting journey from selection to delivery.
GIFT SELECTION: We provide a gift-giving proposal unique to your business and tailored to your recipients. This proposal comprises of several gift concepts, the reasoning for selection, and cost, facilitating an informed gift choice for your business.
MAKE IT YOURS: Gift-giving can be enhanced and personalised in numerous ways to create a memorable experience. We do this through custom packaging, inclusion of branded items, and personalised notes expressing your appreciation.
LOGISTICS: The logistics process is designed to be seamless and efficient ensuring that the gifts are delivered on time and in good condition. We coordinate the delivery of gifts direct to staff or clients and bulk delivery to your office if applicable.
Sit back, relax and toast to your A+ team.
Ready to make them feel valued?
If you're interested in crafting a unique gift-giving experience, we're here to help. Start by emailing us at hello@manflowerco.com.au.
Please include the number of gifts you need, a brief description of the recipients, your preferred budget, and any specific items from our collection that have caught your attention.
We'll use this information to create a personalised Gift-Giving Proposal that's tailored to your needs. Alternatively, if you'd prefer to discuss your requirements over a call, simply request a callback using the link below. We're looking forward to helping you create memorable moments with your corporate gifts.