You're busy and coming up with new and cool gift ideas for the special men in your life is often relegated to the bottom of the list.
Birthday, anniversary, thank you, just because and everything in between.
So many things to do and so little time.
BUT just because you have little time doesn't take away your determination to find a brilliant, fitting and unique gift to make them feel awesome.
We know, we were you once too.
In fact being in your situation inspired us to create a NEW approach to gifting.
Simple but crazily effective.
It all came about after watching our most loved men - brothers, Dad's, husbands, partners, mates, Son's, colleagues.
We noticed one really obvious thing.
They were most happy surrounded by life's simple pleasures - the sunshine, their friends, their family, being outside, backyard BBQ's, playing sport, watching sport, going to Bunnings, adventuring and helping out those they really care about.
At Manflower Co, we are all about celebrating these moments with their most-loved companions.
Awesome swim shorts to make beach days even brighter, beanies to keep the head warm whilst attending their favourite footy match, t-shirts to ensure he is appropriately equipped for backyard cricket and a post-match BBQ. And beer, a key companion to many great moments.
Elevate life's simple pleasures with Manflower Co.
"I was looking for an sassy gift for send a special guy who lives on the other side of the country. Manflower well and truly delivered: super easy-to-use website, a great range of products, gifts, price points and packages and all delivered in great time. Thank you"

"A-MAZING! My partner - 'how did you think of something so cool? You're crushing it as a gf!' Now he needs to pick up his game on gift ideas hahaaa. I also needed to updated the address and that was not an issue at all. Was delivered early and on the right day! Couldn't ask for more. Recommending it to everyone now :-D"

"Awesome gift options that guys will actually like. Fast delivery and brilliant service. All round bloody brilliant!"

"Experience was awesome. My boyfriend loved it. Delivery and customer service was on point. Thanks for making his birthday awesome!"

I was carting around my 6 month old, trying to pull together a great gift for my husband. He's super practical and I always have to buy something he could use or needed.
My 6 month old decided to throw a tantrum. So I was leaving with only one of the three items I was planning to get, not to mention forgetting the gift card and wrapping paper.
I thought to myself - "It is so easy to gift for women, why isn't it for men?"
Online stores simply weren't designed for shopping for someone else and there was no business helping women (and men), like you and me, give brilliant gifts to men for both special and everyday occasions.
So I created Manflower Co to fix this problem.
We sold 100 gifts in the first week of launching. We were featured on Sunrise 7, GQ Magazine, Home & Beautiful, UrbanList, Broadsheet and Herald Sun in our first 12 months.
But the best part, hearing things like - "What you have here with Manflower Co is so unique and convenient".
I knew then we were onto something.
That was 2 years ago and this month, I just signed the lease for a new warehouse to continue growing.
It turns out men don't mind a sneaky surprise…they just need to be the right ones. And that's what my team and I help you do at Manflower Co. Send him a little something (drinkable :P) here.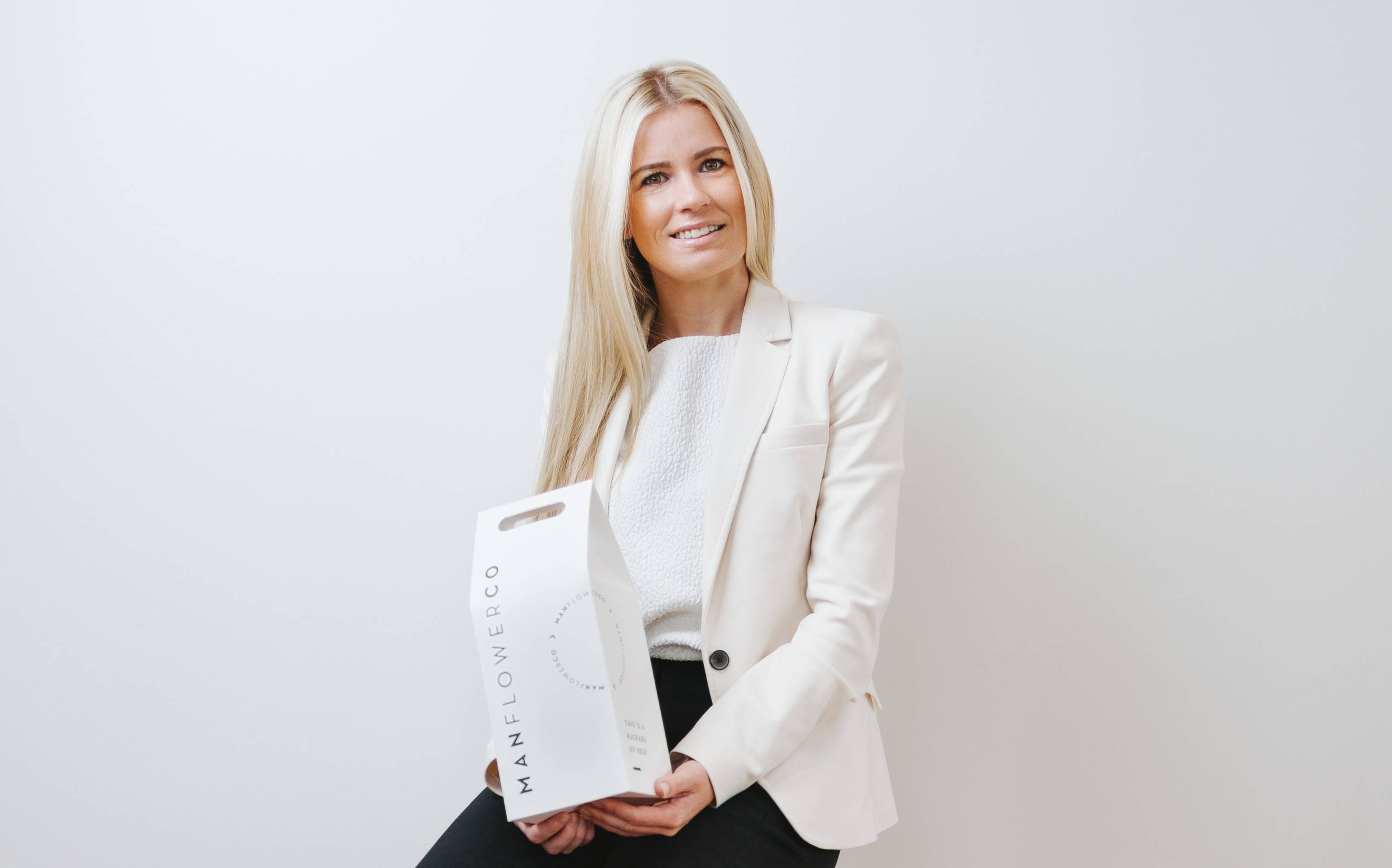 "i just thought MENS gifting could be so much simpler, less time-consuming and it could even be fun. So I created Manflower Co"