Gift giving isn't exclusive to the holiday season, birthdays and anniversaries. It's often the everyday occasions that are most deserving of a toast or two.
When it comes to acknowledging those non-holiday events, there's one type of gift that never fails to make its recipient smile and we'll give you one guess as to what it is.
Whether you're celebrating new jobs, home ownership or the life of an entrepreneur, each Manflower Co gift comes with a personalised note to share your well wishes (and call dibs on one of the drinks in the pack).
Nail that whole gift giving scenario with one of our bestselling beer gifts below.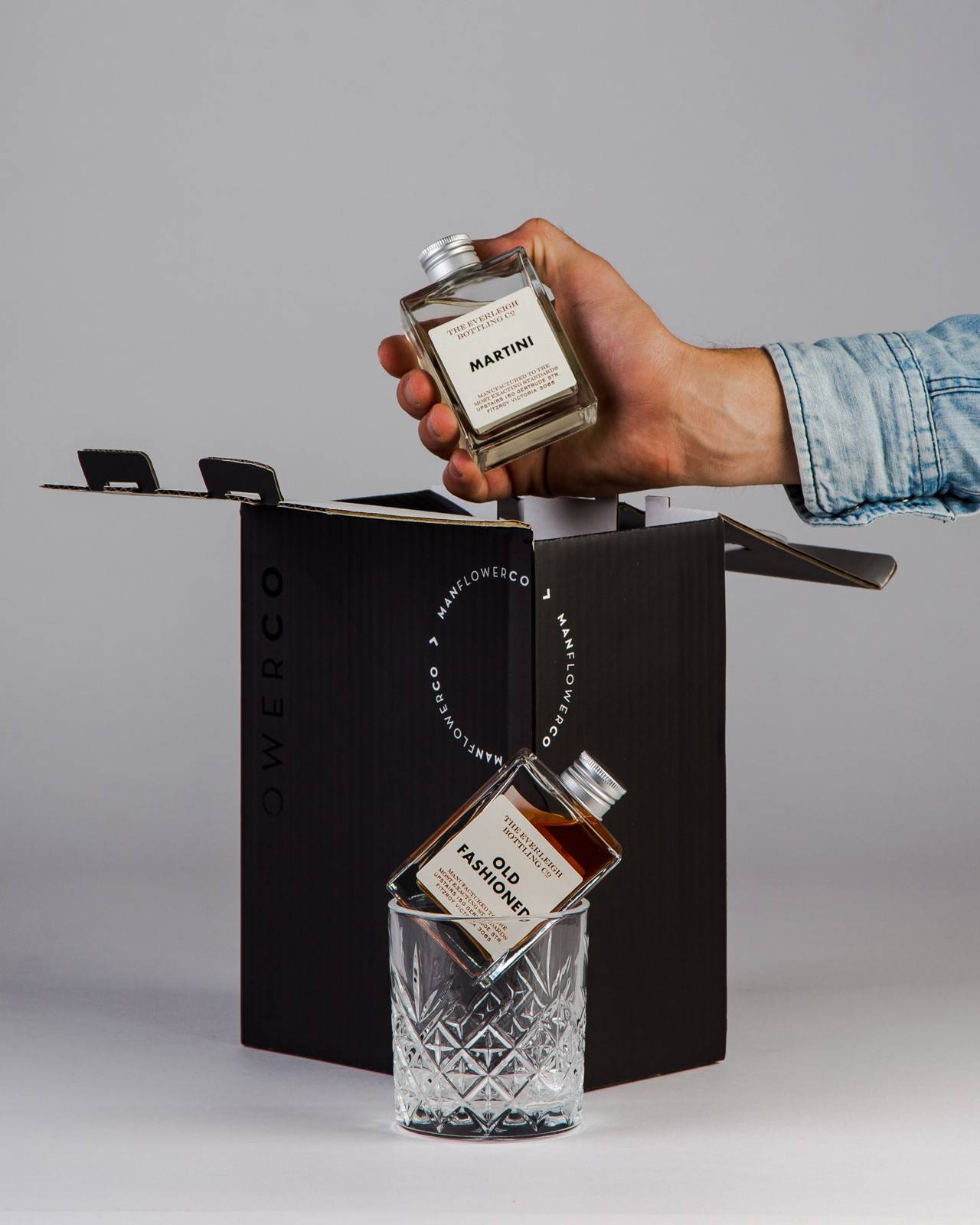 Cocktails + Cocktail Tumbler + Bar Snacks

The box: Two ready-to-drink cocktails, a tumbler to help consume said cocktails and bar snacks to keep everyone company along the way.
Our pick for: The one that just bought a house.
Moving house, stocking up on celebration essentials and remembering where everything has been packed? Nobody's got time for that. Toast to their new digs with the only box that needs to be opened on moving day.

Optional: If you're concerned about the goods (or lack thereof) in the pantry, take thingsto the next level by adding Hey Tiger chocolate to the mix.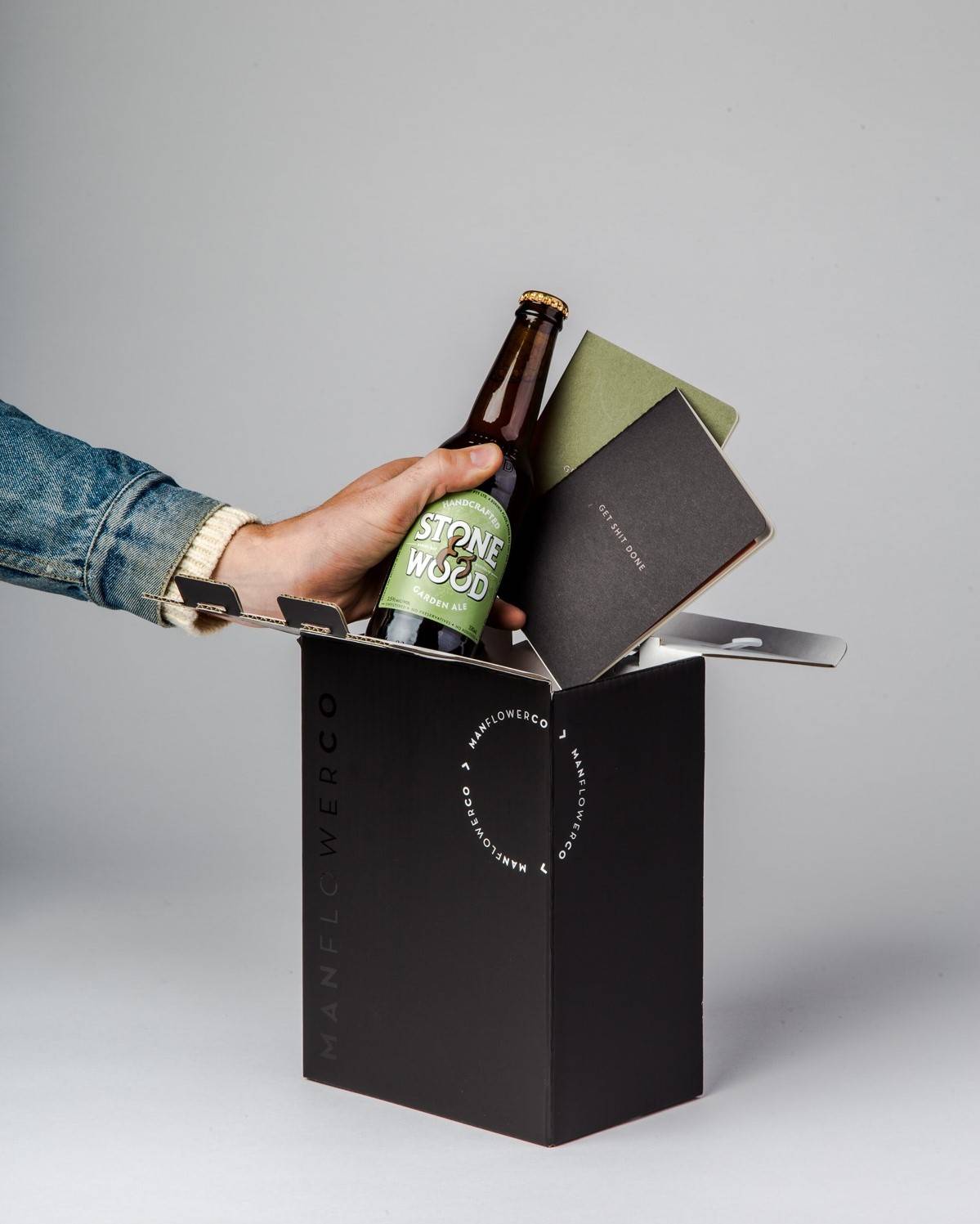 The box: Two of MiGOALS' ultra-handy Get Shit Done notebooks and four ultra-drinkable brews.

Our pick for: The one that's starting their own business.

They may assign themselves endless items on the to-do list but when they're the boss, they can also give themselves the green light to sip a beer at 11AM if they want to. Show your support for all things entrepreneurship by sending in this tried and tested recipe for success. It may not signal the completion of their daily tasks but we can confirm that it is a nudge in the right direction.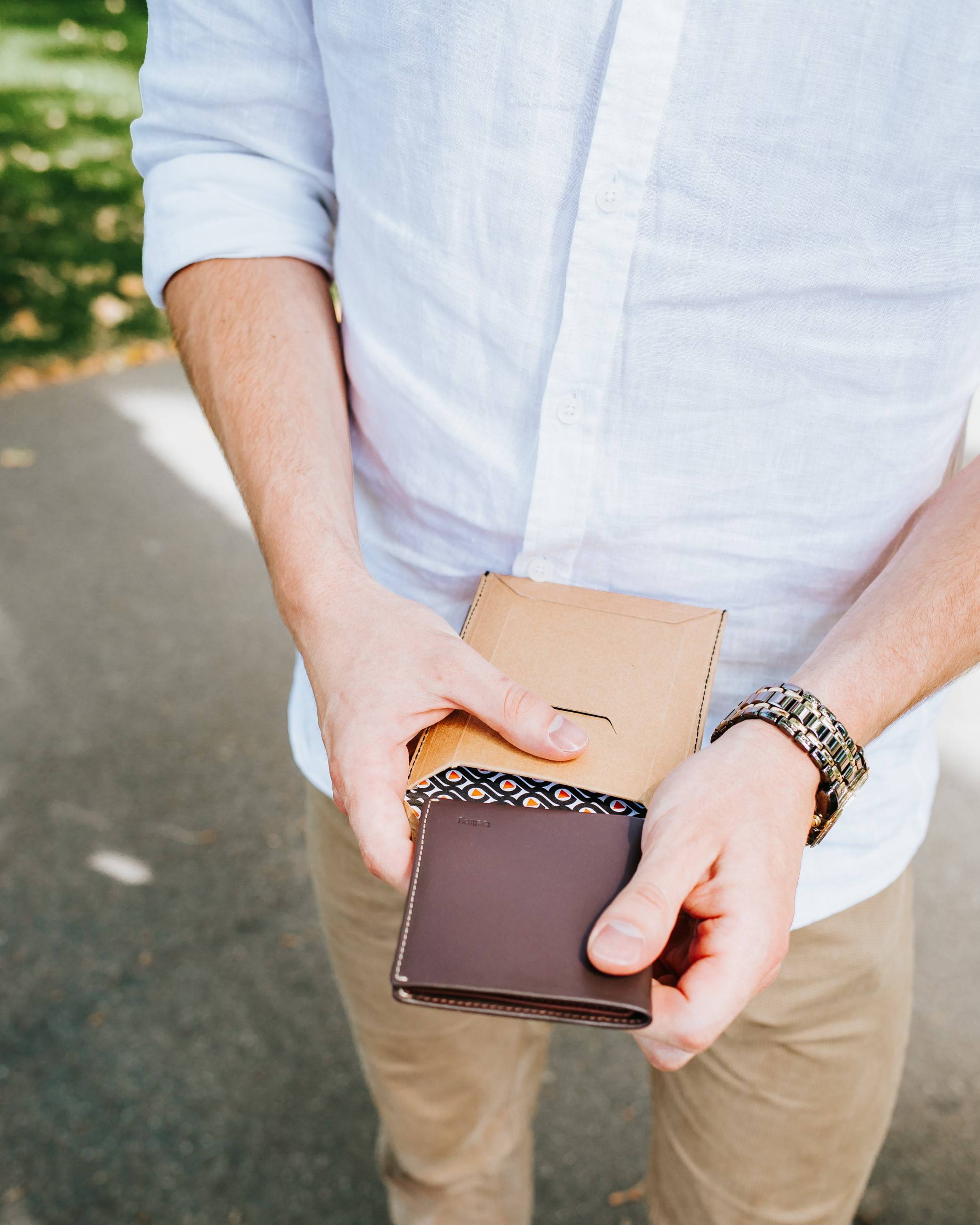 Bellroy 'The low' Wallet + Beer

The box: A leather wallet that's nice to the environment and four beverages that are nice to your beer drinker.
Our pick for: The one that just landed a promotion.Beer drinker gets promotion.
Beer drinker needs new wallet to take care of the updated cash flow. That's the way it works, right? Celebrate new beginnings with premium leather and remind them that they'll be picking up the check from now on.
Optional: Go the extra kilometre and opt for Bellroy's super sleek Designers Edition wallet. If it doesn't score them another promotion at first sight, it will get them close.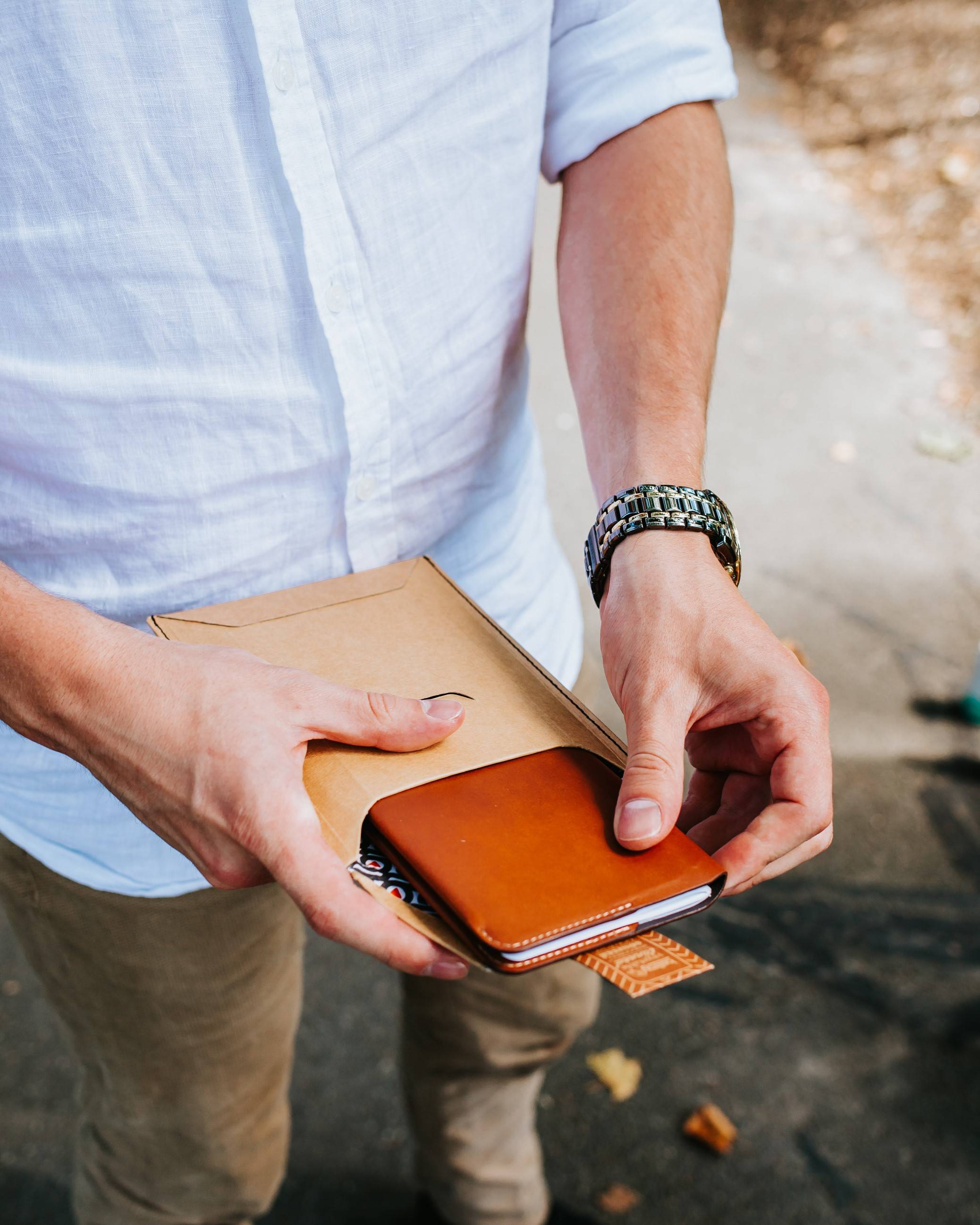 Bellroy Notebook Cover + Beer

The box: A premium leather notebook cover that doubles as a passport holder and four beers that double as a support crew.
Our pick for: The one that's starting a new job.
It's slicker than their new office dress code and it's their ticket to looking prepared on the big day. The notebook cover can also be used as a passport holder when the time comes to escape the stress of that same job, making it a win for everyone involved.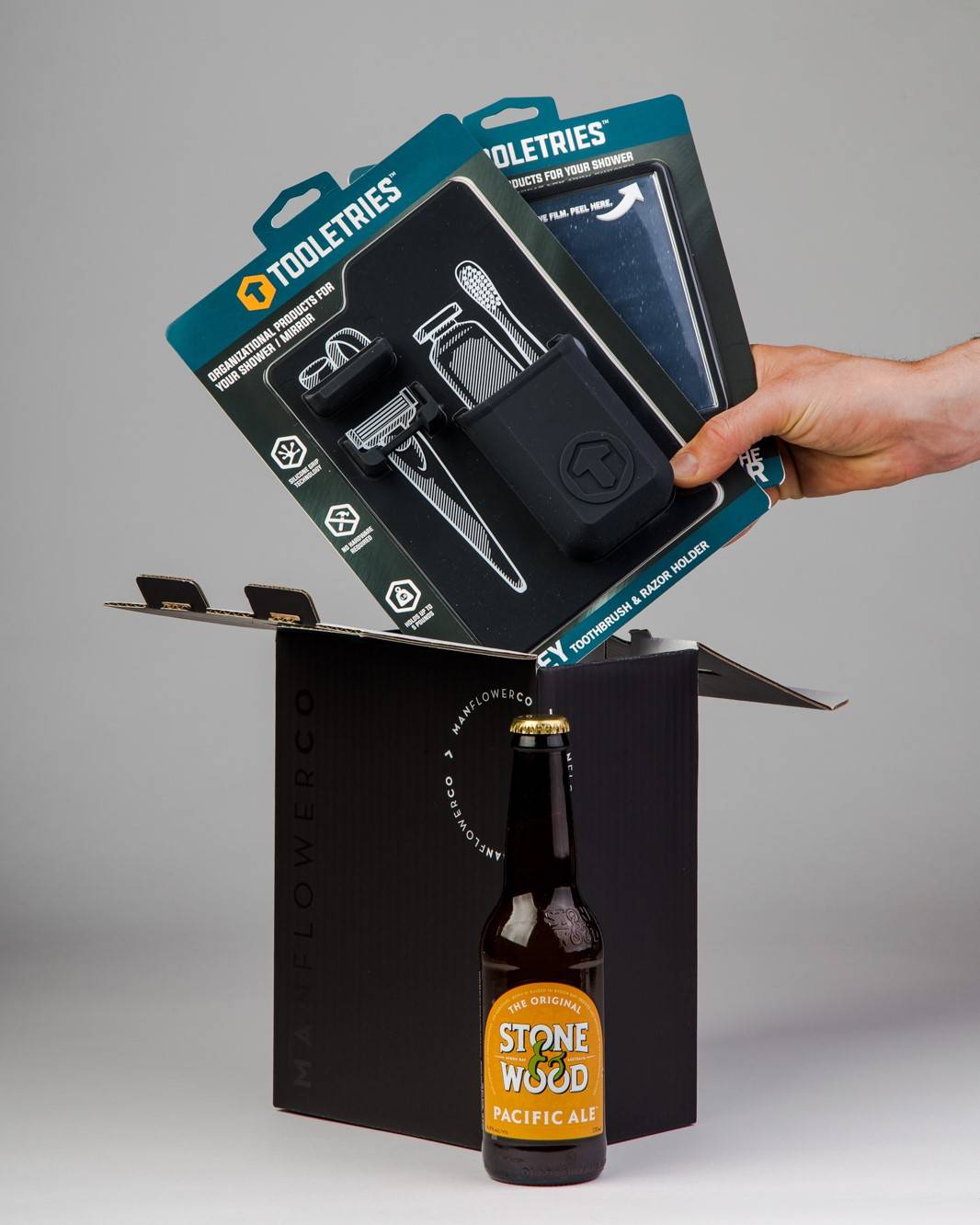 The box: A super useful storage solution that will redefine their grooming regime.
Our pick for: The one who needs a bathroom upgrade minus the labour.
Happiness looks good on them, why not make it a permanent thing? Cue: your bathroom's organisational wizard, disguised as their toothbrush and razor holder combo. They'll be too amazed by its ability to instantly stick to shiny things to know the difference.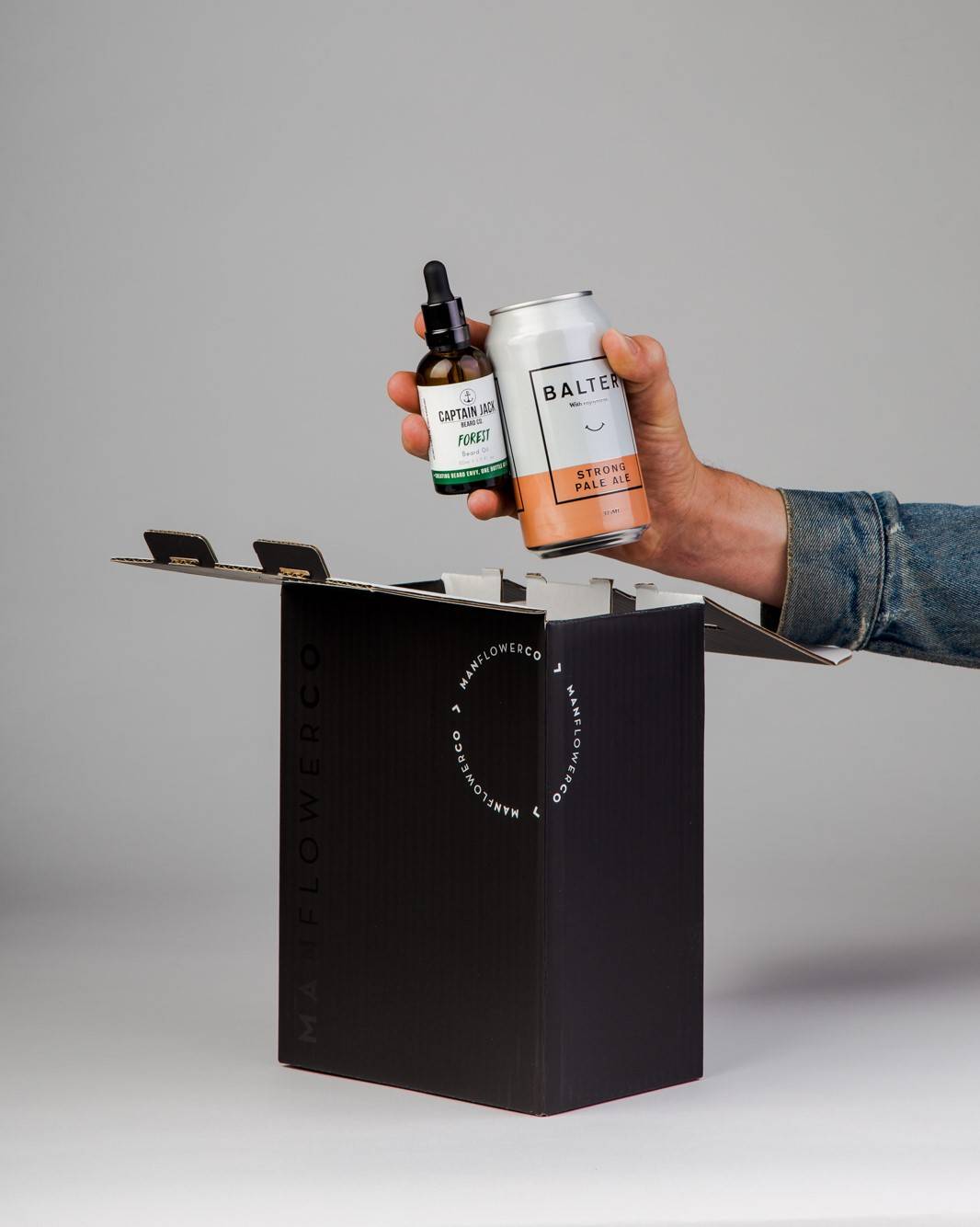 The box: Two of MiGOALS' ultra-handy Get Shit Done notebooks and four ultra-drinkable brews.

Our pick for: The whisker washer.

Small yet incredibly mighty, the cure for brittle beards has been bottled up in this pocket sized dropper alongside four cans of another sort of magic. This box will keep your beer drinker rugged yet refined; just the way you like it.