Beer Mail:
The Christmas Edition.
Santa's tip: this is the only thing on your beer drinker's wish list this year.
It's that time of year again. Schedules are getting silly, Michael Bublé is dusting off his best suit and Australia is collectively feeling... thirsty. Enter: the newest gift boxes to hit the Manflower Co shelves. In the spirit of 2020 and spreading wholesome, contactless cheer, we've given our classic Beer Mail a festive makeover.
Because this Christmas, it's not about who is naughty or nice. It's about who is in need of a cold one.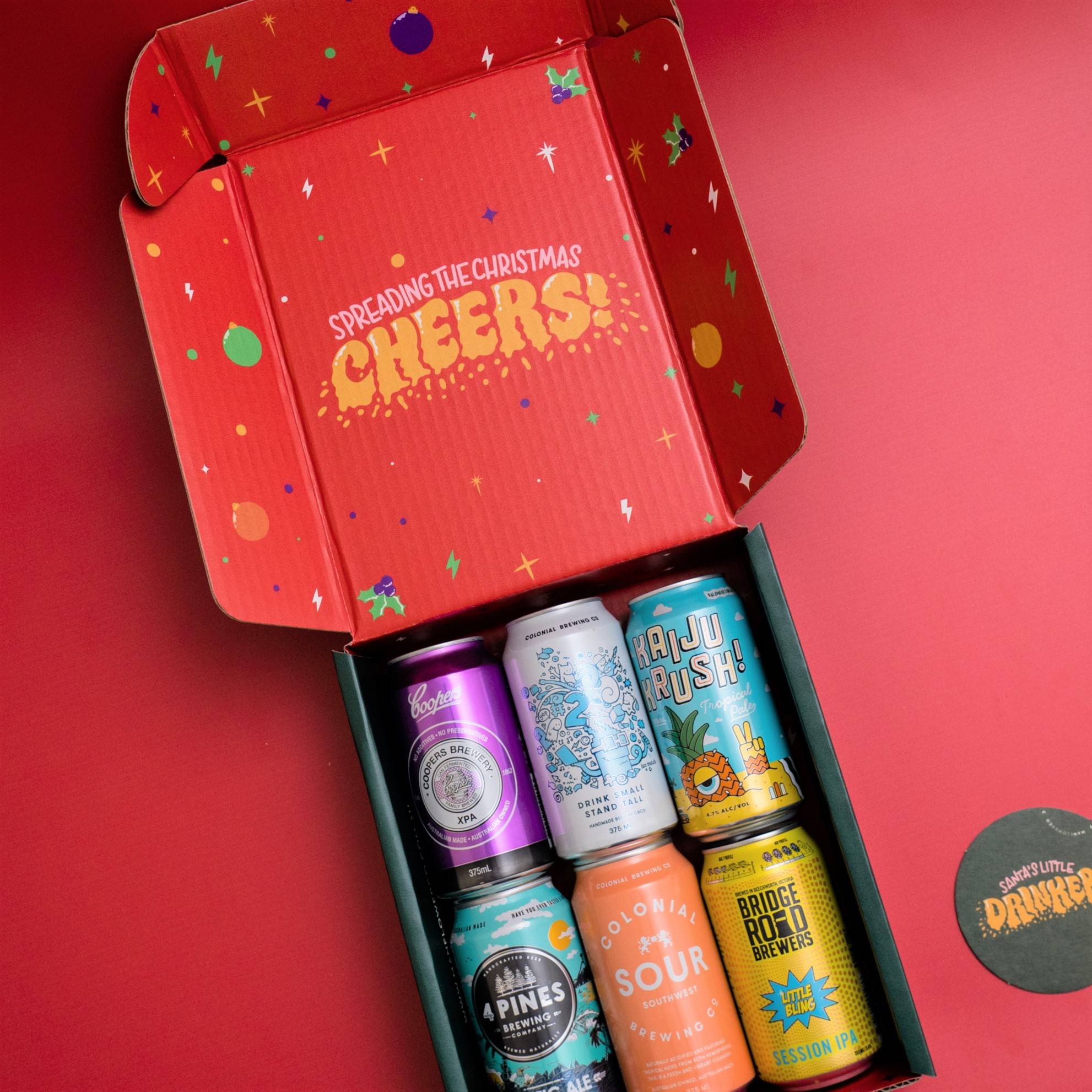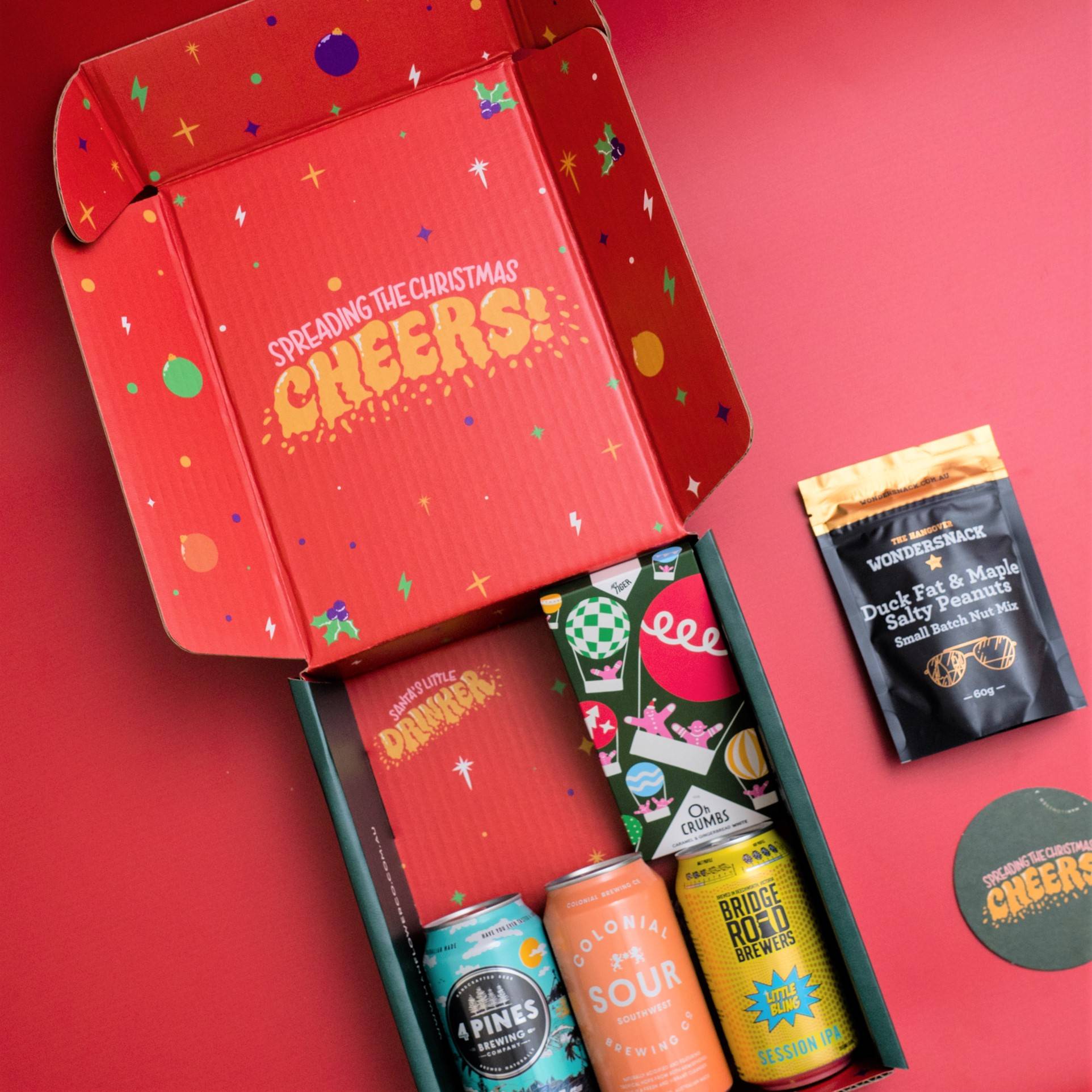 Step 1: Choose the number of brews.
Inside each Xmas Cheer Bundle lies a collection that features some of Australia's tastiest craft beers - think tropical pales, pilsners and golden sours - available in combinations of three, six and twelve. As for that roll of gift wrap that sits neglected in the hallway closet? These tins of glory travel in a durable, holiday themed box which means from moment that you place an order, you won't be lifting another finger. We like to keep things simple for our gift givers like that.
New to the holiday hamper are a selection of our bestselling, Australian-made beer buddies. From Wondersnack Co's satay-inspired premium nuts and habanero flavoured Jerky to Hey Tiger's ethically made, butterscotch toffee milk chocolate, there's something for snackers of every make and model.
Step 3: Write on the card.
Virtually, of course. Each Xmas Cheer Bundle is complete with a festive greeting card that is the perfect place to remind its recipient how great you are... or to simply say 'happy holidays' if that's more of your thing. Just tell us what to put on the card and we'll nestle it in the box alongside a free, holiday themed beer coaster.
Step 4: Select Delivery Method
The limited edition Xmas cheer bundles are now available for delivery to front doorsacross the nation. Let us know where and when to deliver the holiday haul and we'll take care of the rest, leaving you free to kick back and relax like the gift giving guru that you are.