YOUR BEER-INSPIRED VALENTINE'S DAY GIFT GUIDE.
The only thing you need to plan a successful Valentine's Day.
You've hustled to secure dinner reservations. Deciphered the mixed messages. Endured the abundance of cheesy cards at the supermarket.

Valentine's Day can present many complications, but gifting should never be one of them.
From premium snacks and grooming essentials to travel packs and game night necessities, we've designed this year's gift guide with your relationship status in mind.
And, while some gift packs are accompanied by ready to consume cocktails and others feature a selection of thirst quenching beer, every box in our Valentine's Day range contains a customisable card and drink coasters that are primed for delivery to the front door.
That's your loved one's Valentine's Day gift signed, sealed and delivered. Literally.

For the one that's new in your life.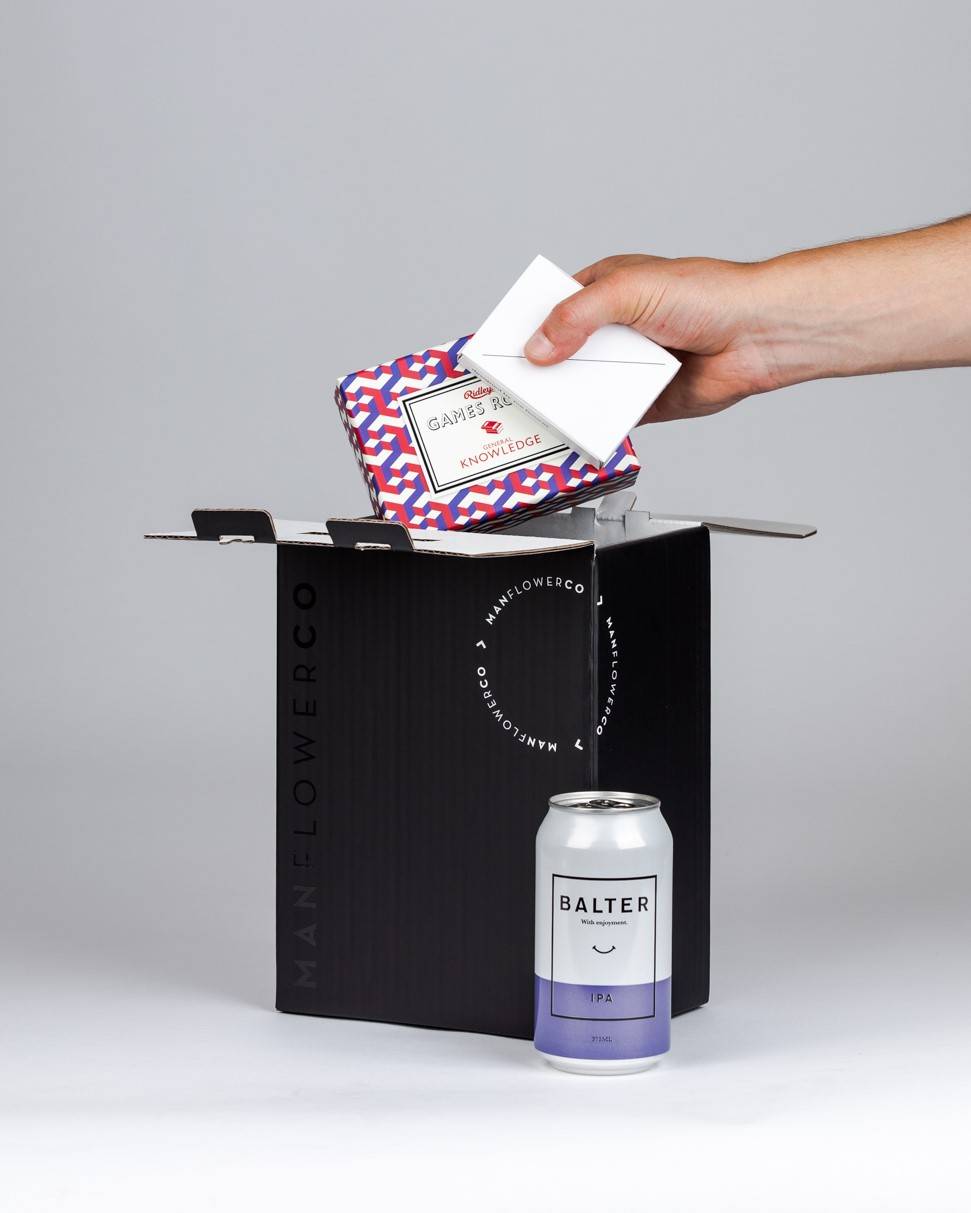 If you don't know their hidden trivia talent, are you even dating? Put their ingenuity to the test with these mind benders, complete with four craft beers to keep them hydrated along the way.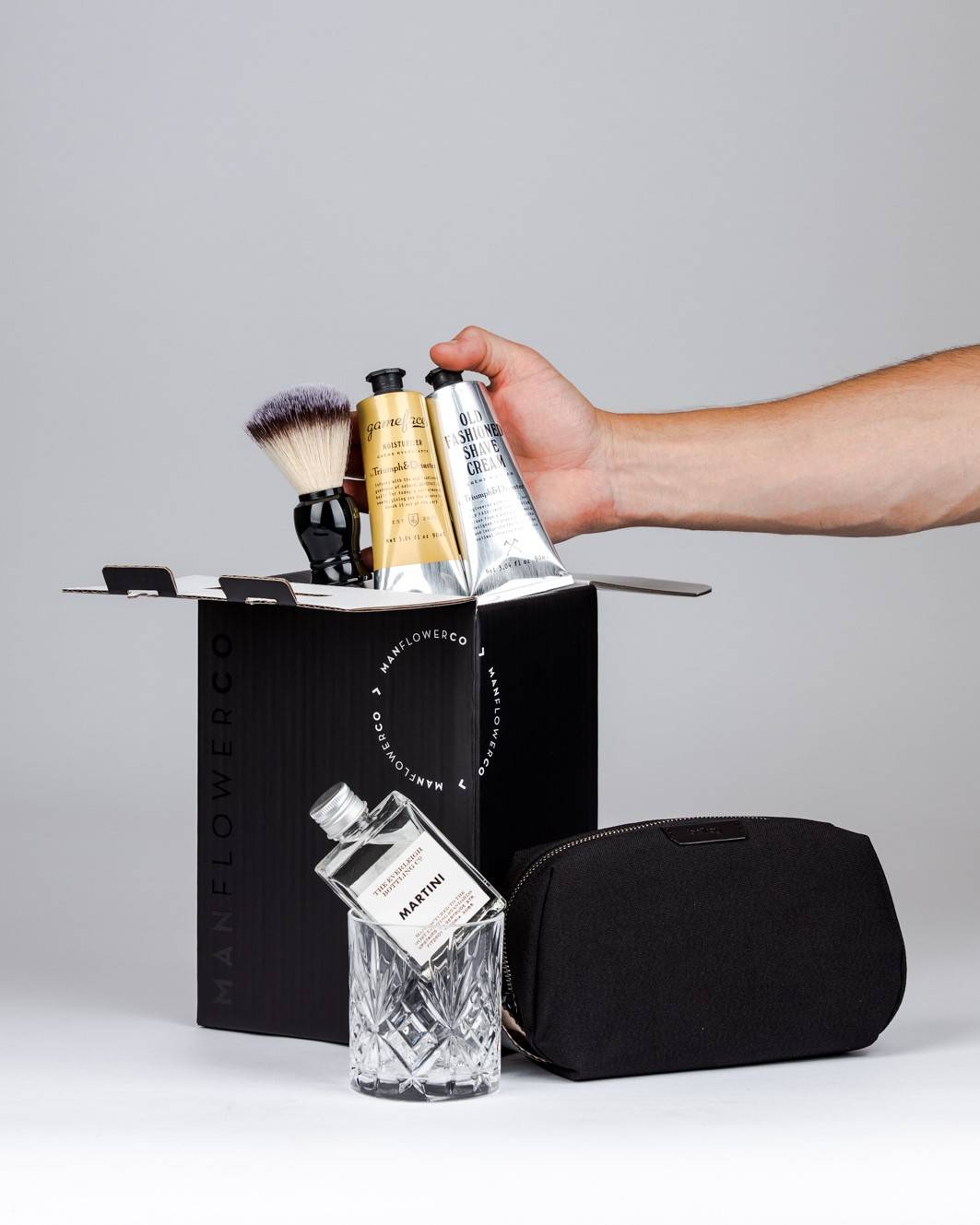 There's nothing like that fresh faced, first date feel. Preserve the look for a little while longer with this collection of grooming essentials. (The unkempt tracksuit look will come later.)

For the one you want to keep around.

For the one that's the real deal.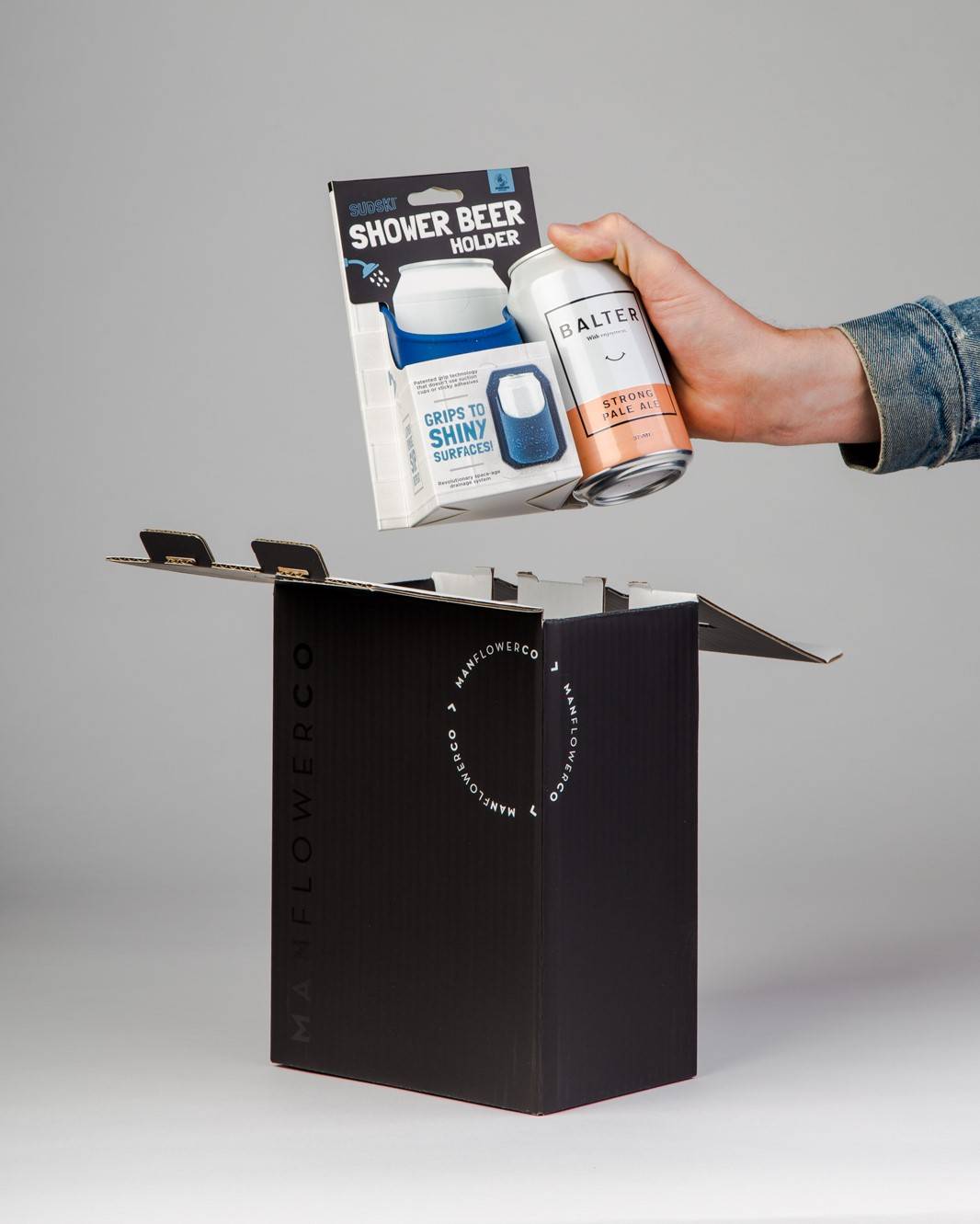 Shower Beer Holder + Beer
Flowers may wilt and handwritten cards might fade but the urge to sip a shower beer lasts forever. With comfort levels this high, there's no denying the relationship is a sure thing.

V-Day Happy Socks + Choc + Craft Beer

The epitome of warm and fuzzy feelings, wrapped up in one sleek black box. (Plus actual warm and fuzzy feelings thanks to some cleverly designed footwear.) If you're searching for an all-around crowd pleaser, this is it.

Prefer to target the taste buds instead?

the way to the heart is..

They say the way to the heart is through the stomach, after all. We've gone all out with this mash up of Manflower Co's edible bestsellers featuring Everleigh cocktails, Balter and Stone & Wood beer, Hey Tiger Co Valentine's Day themed chocolate and Wondersnack Co premium nuts, available in our iconic black box or its limited edition counterpart.

100% Drinkable.
100% Guaranteed to secure your spot in his good books.