10 Birthday Gifts he wants.
100% Drinkable. 100% good times guaranteed.

Here is a selection of gift ideas that quite frankly, he'll be disappointed not to receive.

don't take our word for it.

🌟🌟🌟🌟🌟"This is a f*#$ing brilliant idea! Beer and socks delivered to his office in a blokey looking box. Spot on!"- Hope
🌟🌟🌟🌟🌟Manflower well and truly delivered: super easy-to-use website, a great range of products, gifts, price points and packages and all delivered in great time. Thank you" - Kristina
🌟🌟🌟🌟🌟A-MAZING! My partner - 'how did you think of something so cool? You're crushing it as a gf!' Now he needs to pick up his game on gift ideas hahaaa. I also needed to updated the address and that was not an issue at all. Was delivered early and on the right day! Couldn't ask for more. Recommending it to everyone now :-D" - Amber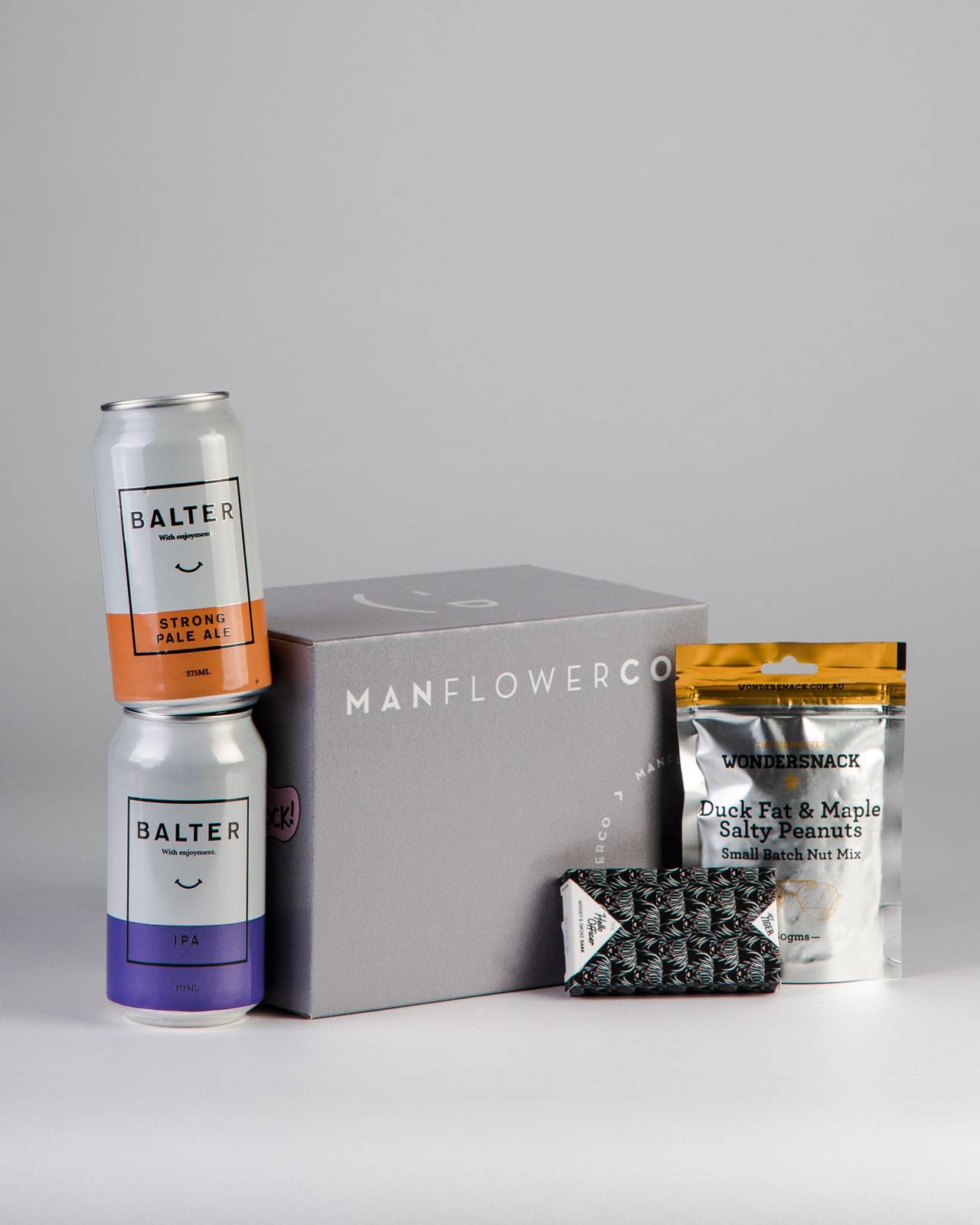 New look, same award winning beers. We've dressed our pals at Balter to the nines with three new (slab) outfits and the option to accessorise with Hey Tiger chocolate minis and Wondersnack Co nuts. If that doesn't say CHEERS, we don't know what will.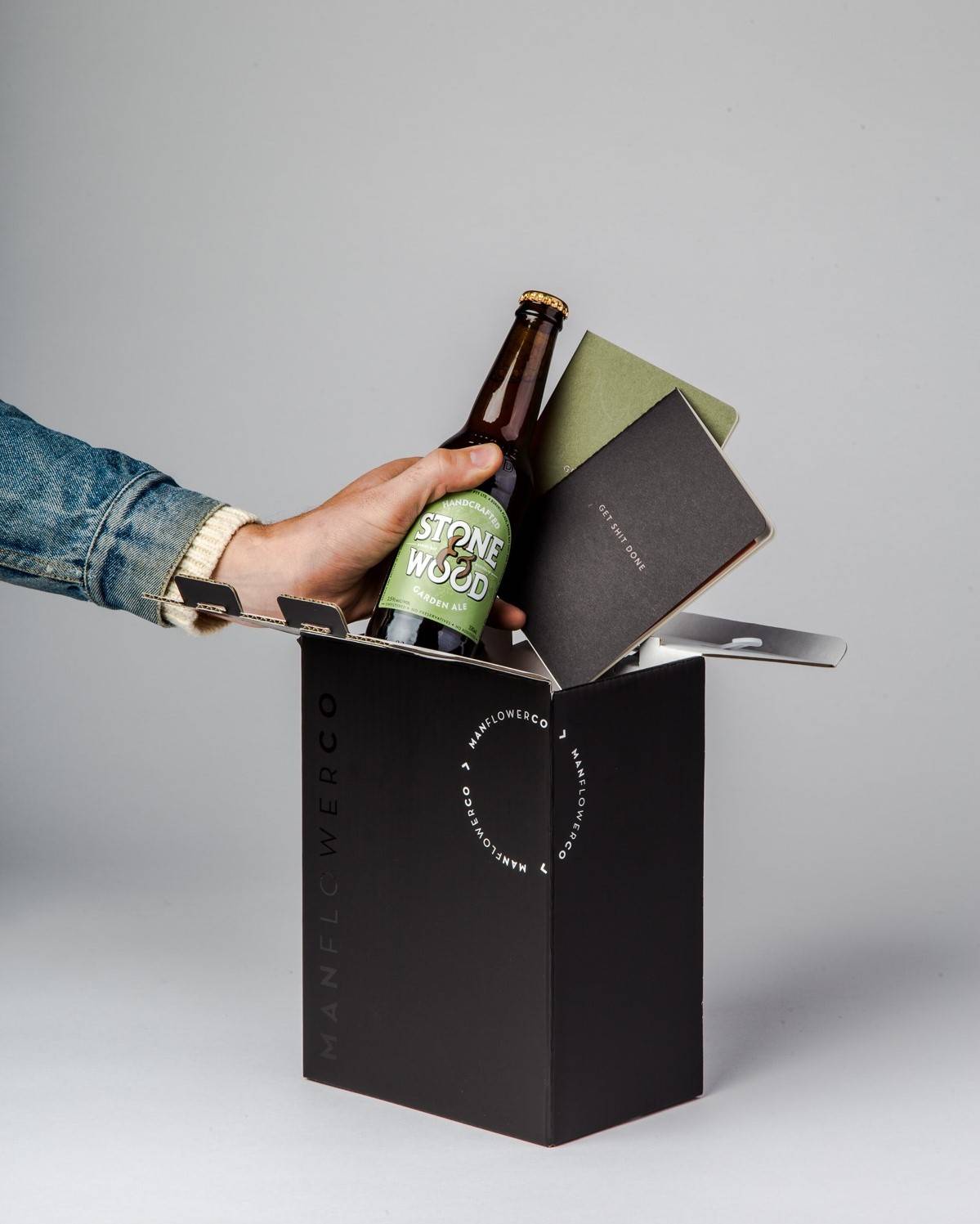 Sip. Brainstorm. Sip. Repeat. This box contains all of the necessary ingredients to support the hardworking heroes who know that goal setting pays off. Next stop: world domination.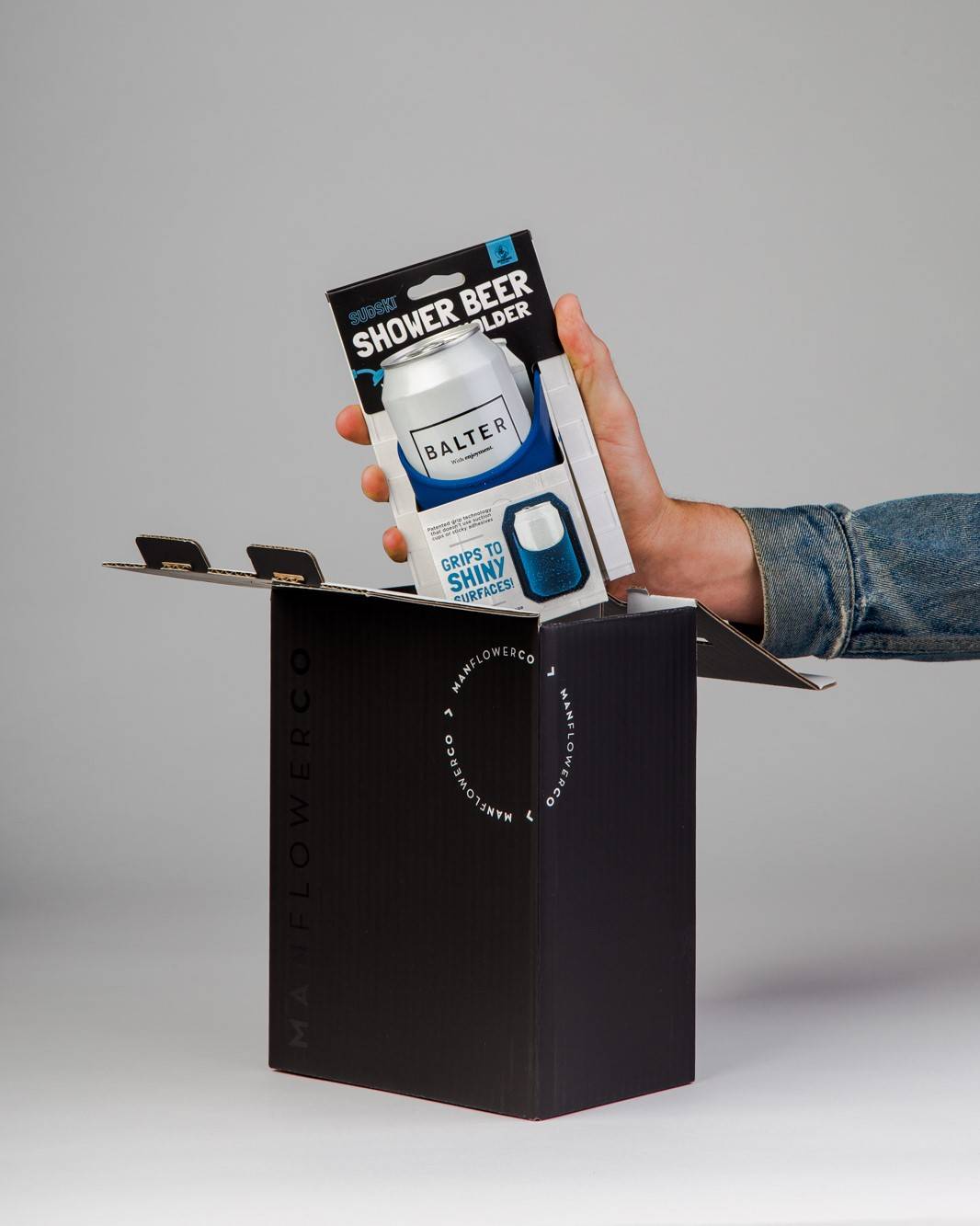 Shower Beer Holder + Beer

Life is meant to be enjoyed, one shower beer at a time. We're not saying that you should purchase a Birthday Gift for your other half with plans to use it yourself in mind, but... OK, that's exactly what we're saying.

FREE STANDARD SHIPPING OVER $70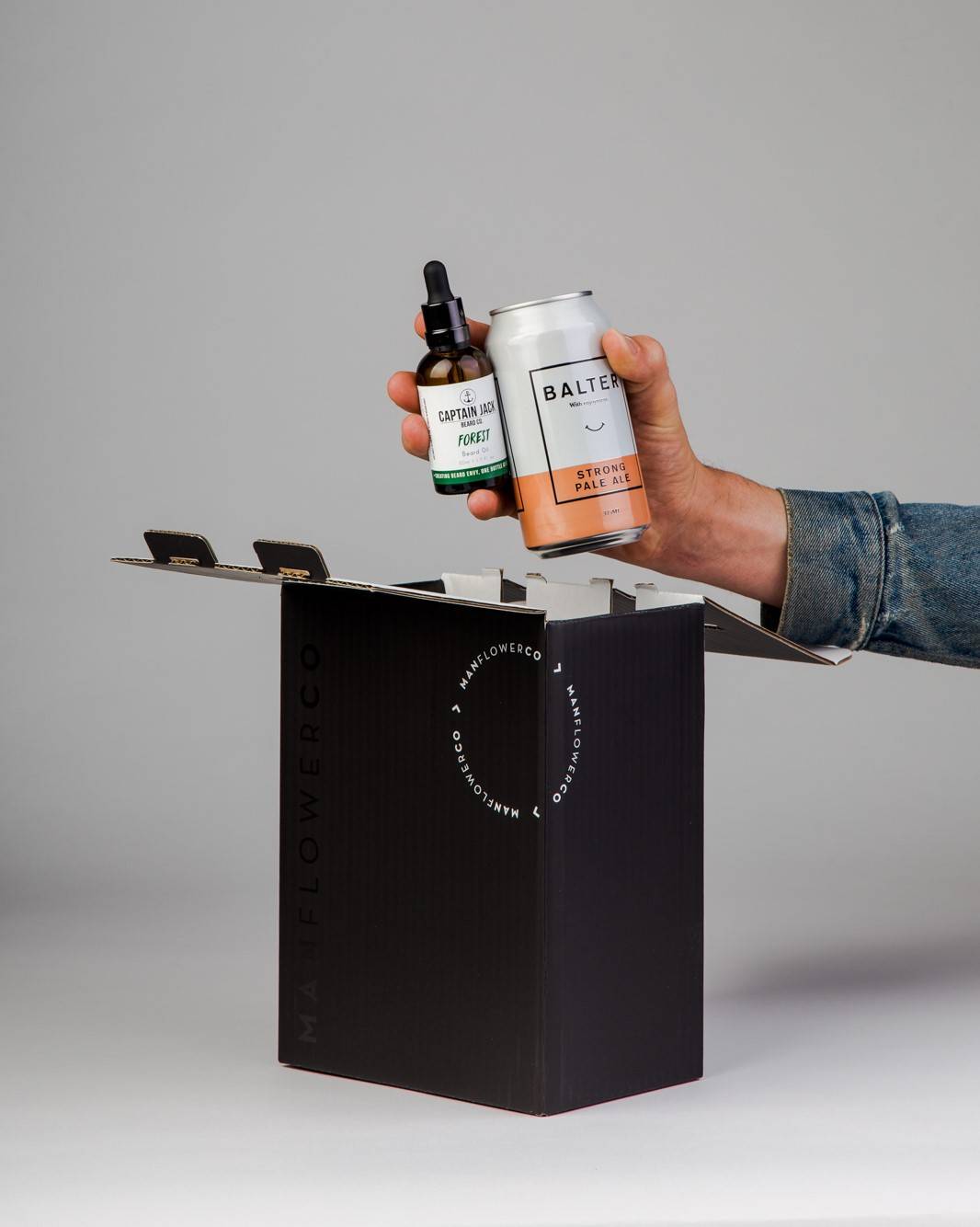 Small yet incredibly mighty, the cure for brittle beards has been bottled up in this pocket sized dropper alongside four cans of another sort of magic. This box will keep your beer drinker rugged yet refined; just the way they like it.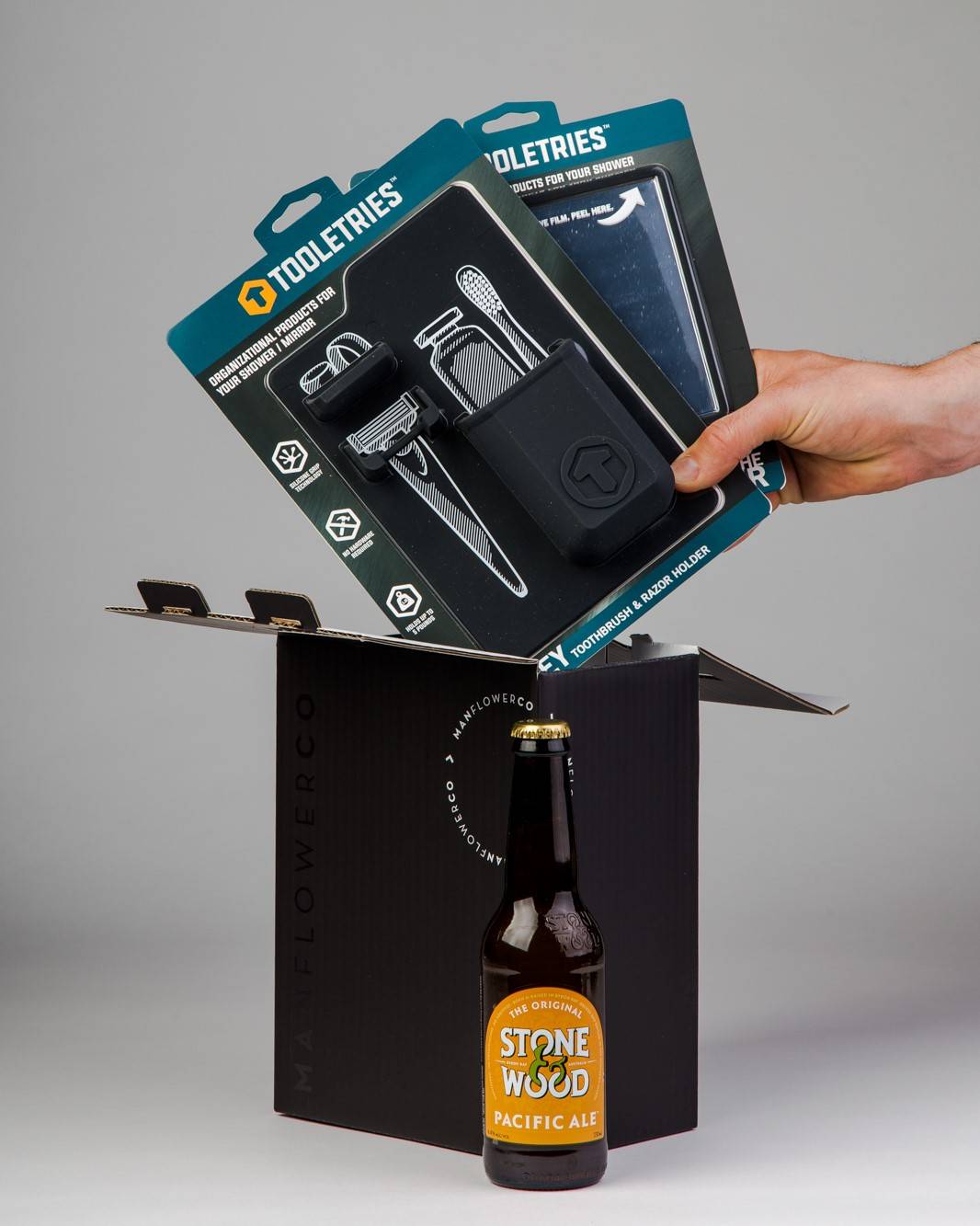 Happiness looks good on them, why not make it a permanent thing? Cue: your bathroom's organisational wizard, disguised as their toothbrush and razor holder combo. They'll be too amazed by its ability to instantly stick to shiny things to know the difference.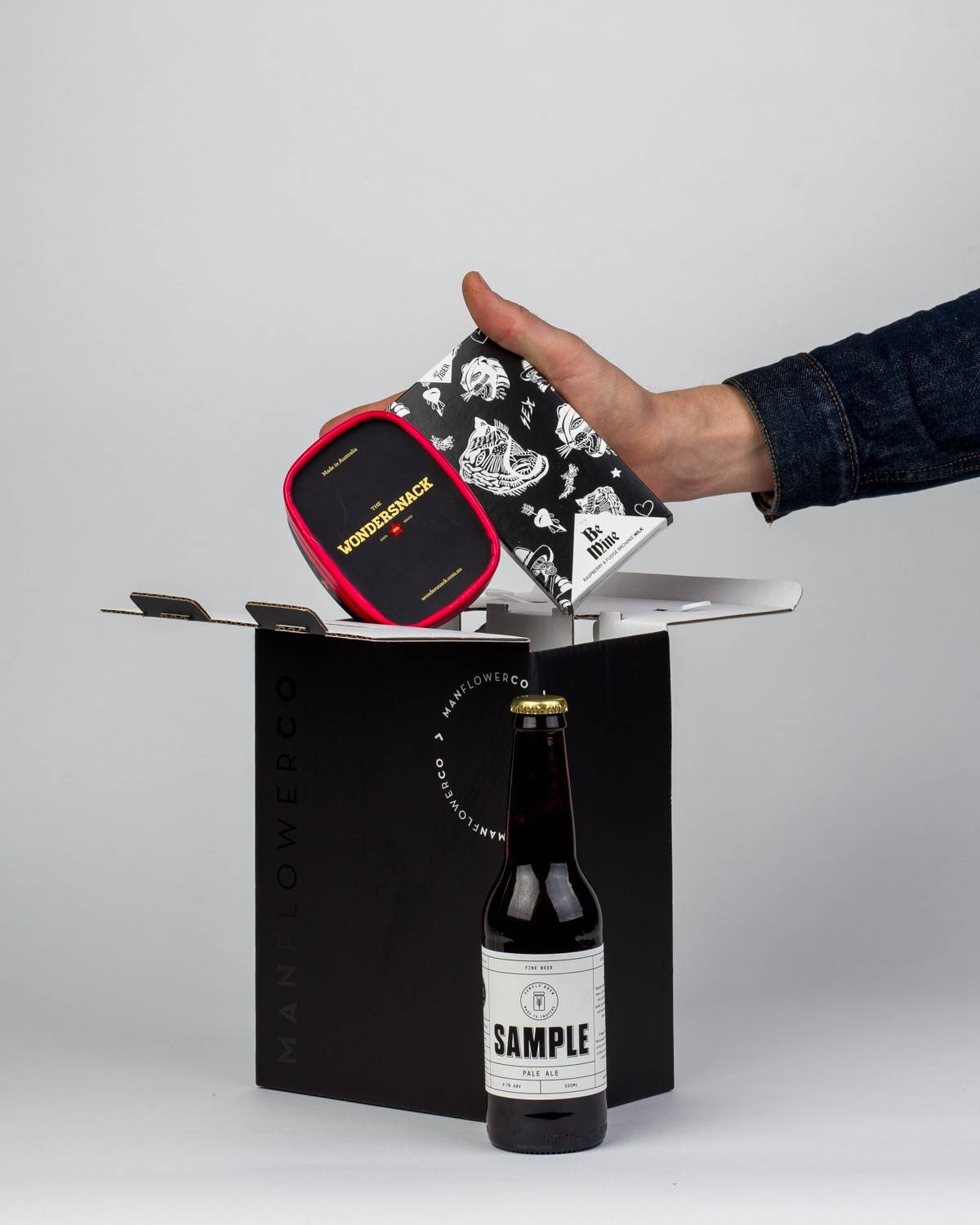 Craft Beer + Chocolate + Nuts

Here's the scoop: every millimetre of this box is filled with taste bud teasing goodness. Take our word for it or place an order and find out for yourself; we can confirm that there is enough to share.

NEXT BUSINESS DAY DELIVERY, ORDER BEFORE 1PM (AEST) AND SELECT EXPRESS SHIPPING AT CHECK OUT.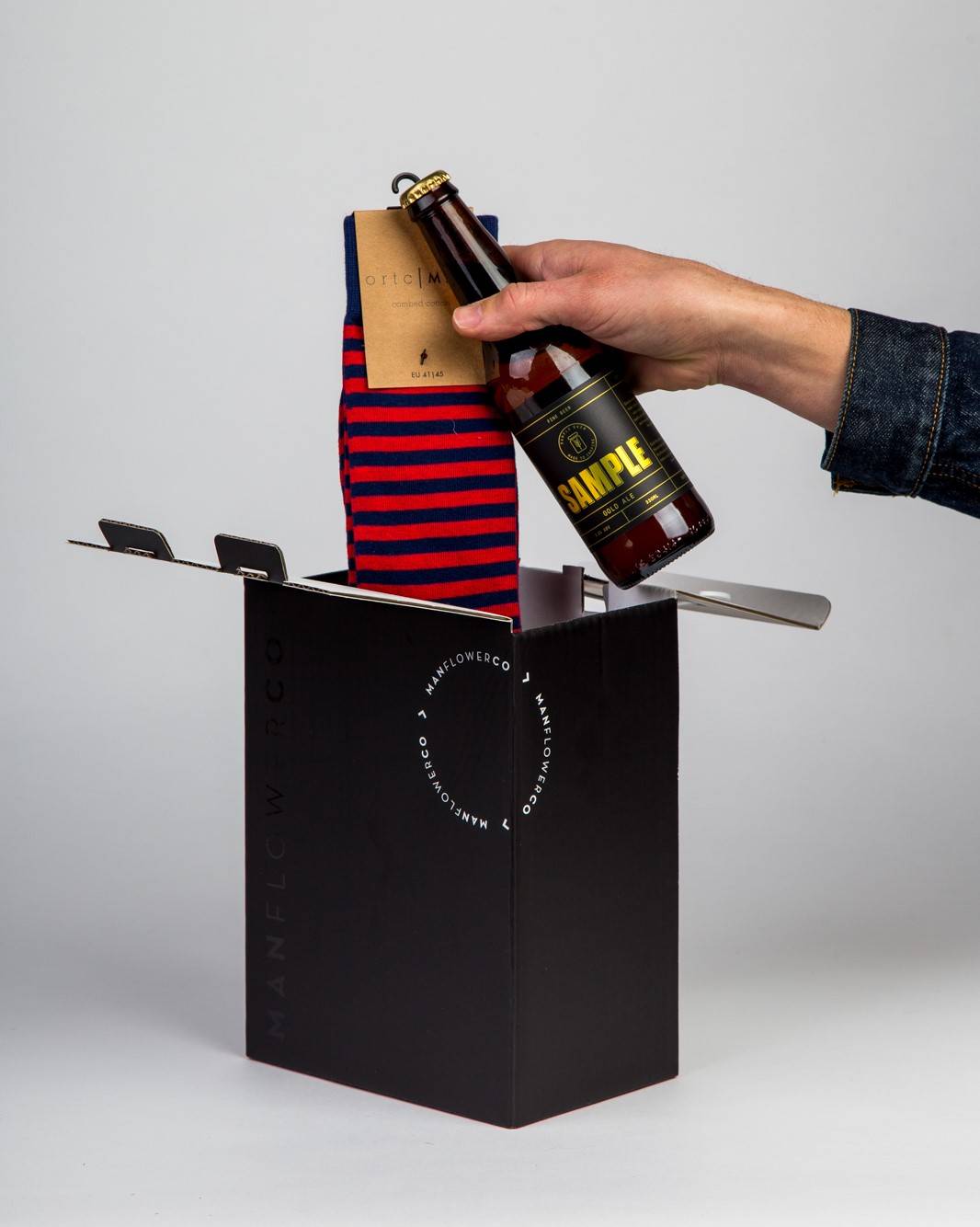 Never underestimate the power of a man in a good pair of socks. The secret to putting his best foot forward each day is only one box away.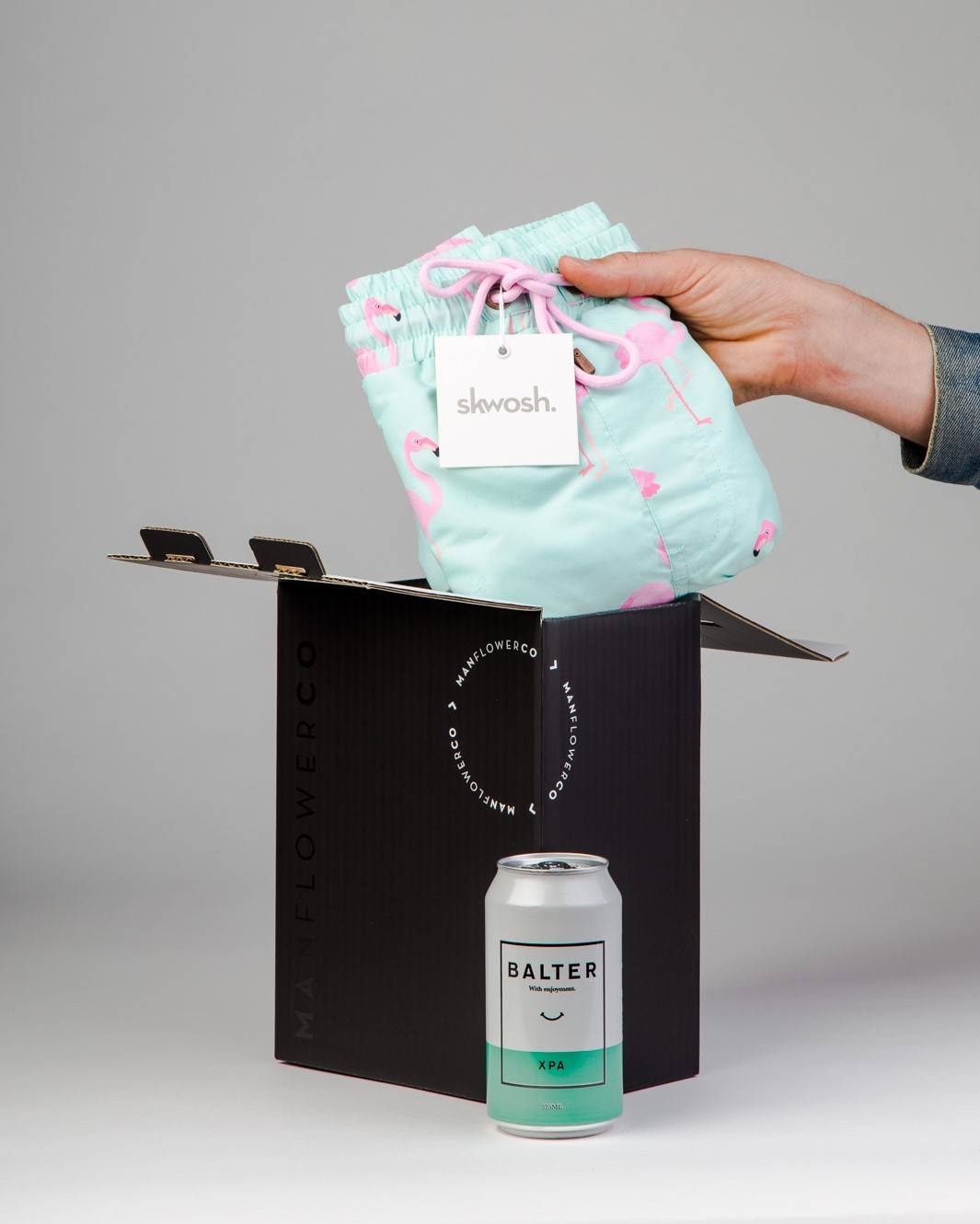 Skwosh Swim Shorts + Beer

Don the shorts and crack a brew - here's a beach ready duo that feels (almost) as good as that holiday they've always wanted. This best seller has been flying off our shelves since day dot; shop it while it's hot and let the summertime vibes roll.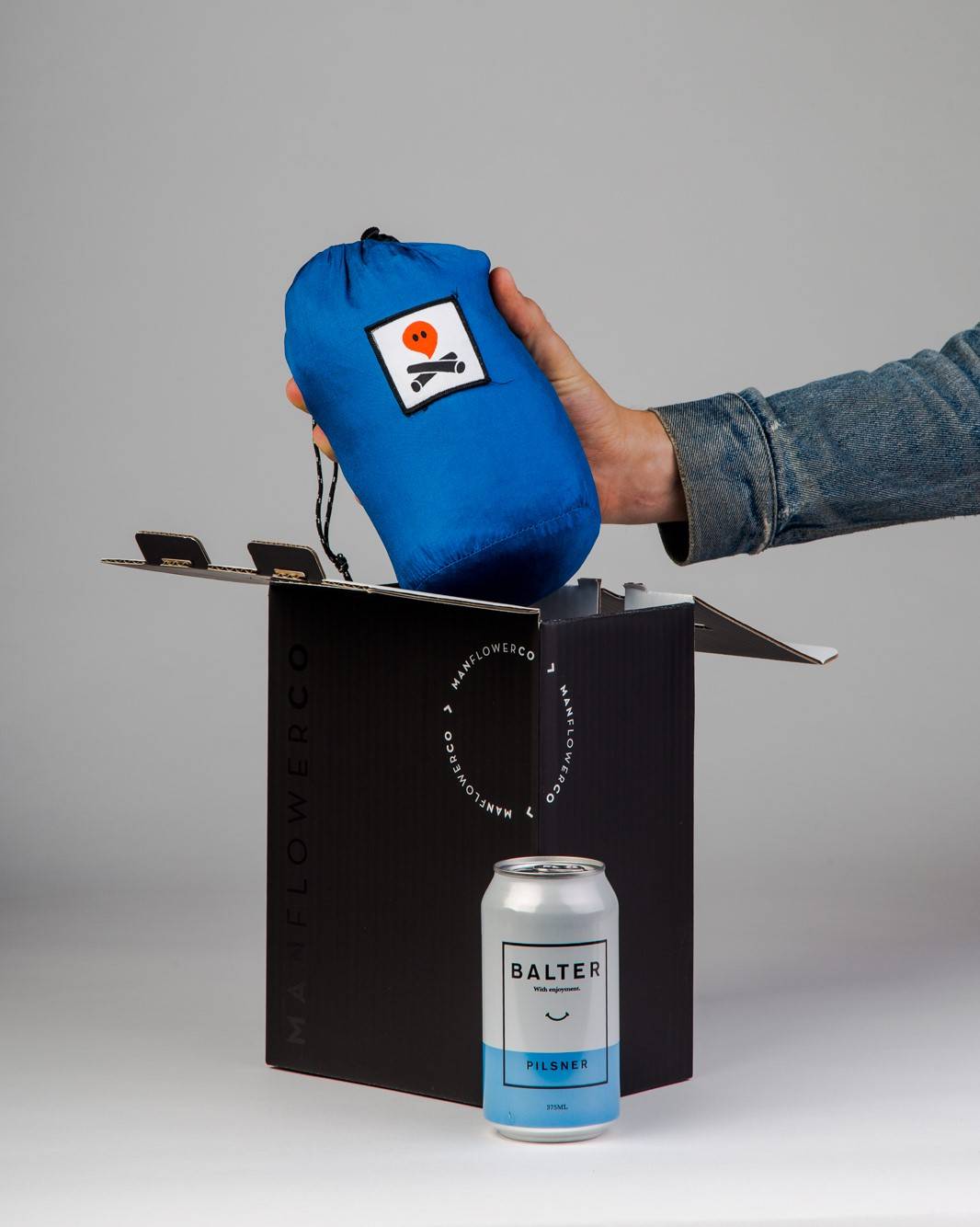 For those times when they can't bear to be farther than an arm's length from comfort. We can't guarantee their boss will come to the party but we can promise they'll remember who gifted them this nap-at-a-moment's-notice contraption for eternity.

WILL & BEAR BEANIE + BEER
Warm, soft, and inspired by the breathtaking wilderness of Southern Australia, the Tasman beanie is offered in blue and brown. The best part? Each hat is handmade from Australian wool by a family owned business in Mongolia under fair-trade approved operations. AKA, a sustainable business model that we'll gladly toast to any day.

Paired with a four pack of craft beer to soothe the senses, Beanie + Beer is a taste of the wilderness that lingers long after the last sip is gone.

Nothing calls for a new adventure quite like a subtly stylish hat and a four pack of irresistible brews landing on your doorstep unexpectedly. Embrace spontaneity in winter weather by surprising your beer drinker with the Beanie + Beer Gift Box today.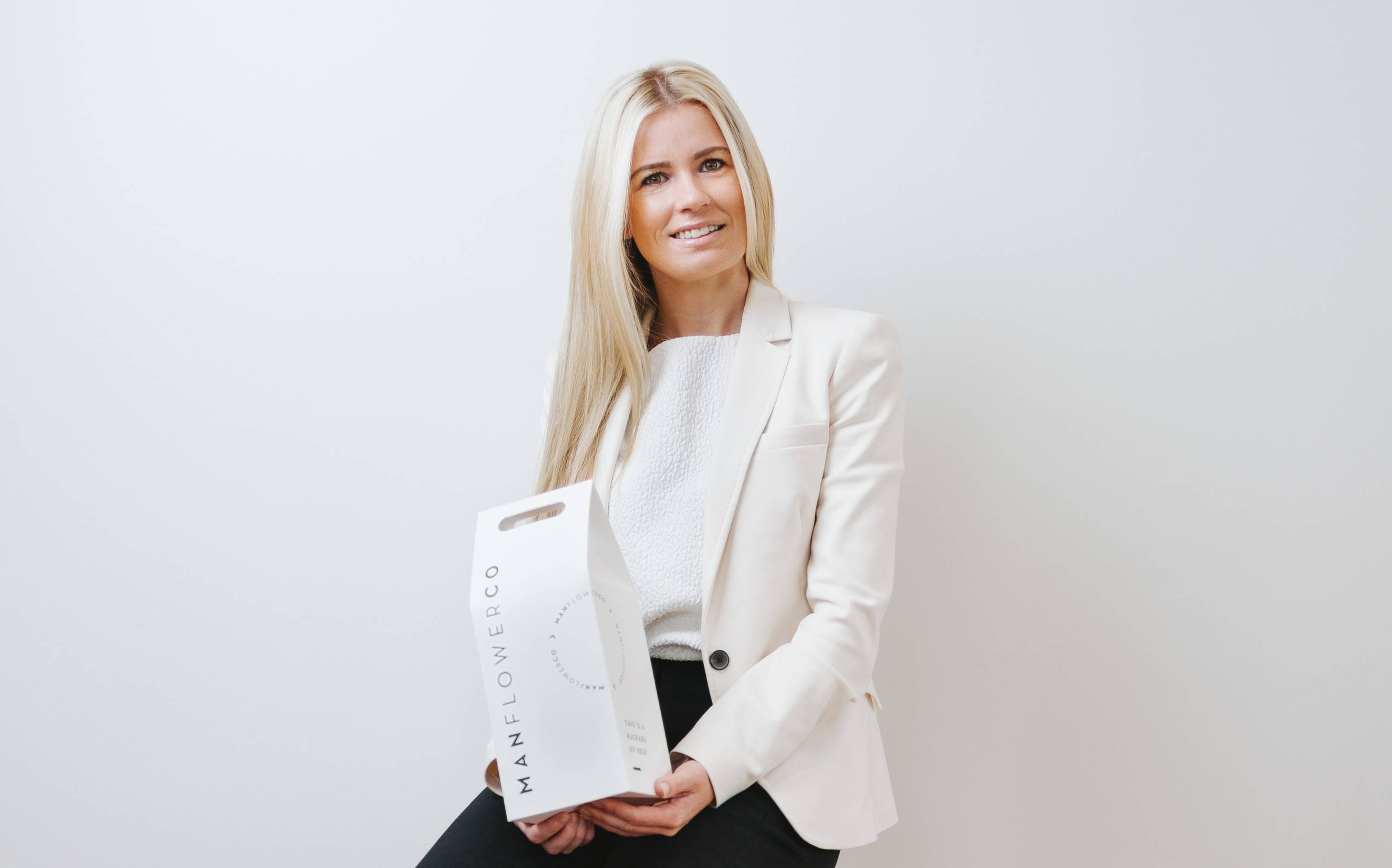 "i just thought MENS gifting could be so much simpler, less time-consuming and it could even be fun. So I created Manflower Co"